2014 Ronde van Drenthe live
Submitted by admin on Fri, 03/14/2014 - 17:37

Follow cyclingfans on Twitter and never miss a race. Cyclingfans.com: The #1 destination on the internet for live race coverage.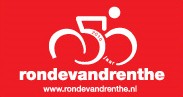 - Videos: 2014 Ronde van Drenthe videos
- LIVE video here.
- LIVE video here and here and here.
- More to come...
- Coverage gets underway at 2:00pm CET (9:00am U.S. Eastern).
- Information for the Women's Boels Rental World Cup here.
- The 2014 Ronde van Drenthe (Tour of Drenthe, Netherlands) is Saturday, March 15. There will once again be live streams. Official website here -
Live streaming video: 2:00pm CET (9:00am U.S. Eastern)

LIVE video streaming


(RTV Drenthe live stream, en direct)
(2:00pm CET (9:00am U.S. Eastern))
Alternative
Alternative