About cyclingfans.com
About cyclingfans.com
Cyclingfans.com is an independent media/publishing venture that covers men's and women's competitive cycling. Disciplines covered include road racing, cyclo-cross, track, mountain biking and BMX. Though our focus is on professional cycling, we also cover amateur cycling in some instances. Cyclingfans.com currently sponsors two women's amateur cycling teams in France: the Paris-area Club Omnisports de Courcouronnes Cyclisme Féminin (COCCF) and the Bordeaux-area MVC Ladies 33 (Mérignac Vélo Club).
Cycling fans worldwide, members of the media, pro riders, teams, sponsors, race organizers and others depend on cyclingfans.com year-round for live race coverage, video replays/highlights/interviews, race results, high quality photos and more. Cyclingfans.com has worked with TV rights holders on both sides of the Atlantic to grow the online market for live and replay broadcasts in cycling and has also partnered with TourTracker™, Sirotti Cycling, artists Greig Leach and Garth Bayley, book publishers and the makers of the official Tour de France online game, among others.
Cyclingfans.com was founded in Paris in 2003/2004 by Pete Geyer, a computer and technology industry/digital media consultant with clients including Intel, IBM, French television (TF1 - Pete developed and demonstrated PC-based "à la carte digital streaming TV" as early as 1991), Banque Nationale de Paris and a renowned filmmaker. Called "a modern day American in Paris" by Compuserve Magazine, Pete also created the world's first programming language with native support for the then-emerging JPEG image standard and the first with native support for multiple interleaved video and audio streams (ScriptMotion, 1991/1992).
An award-winning photographer, Pete photographed portions of 9 consecutive Tours de France from 1998 through 2006. In 2003, Pete registered the cyclingfans.com domain and set out photographing bike races "from Paris-Nice in March to Paris-Tours in October". Pete launched cyclingfans.com in late 2004 (YouTube had not yet been launched) and published the first live coverage guides in February 2005, anticipating the explosion (from 2007 onwards) of live streaming.
Pete continues to photograph men's and women's cycling and has employed "live image transmission" since 2006, posting photos online from the road via 3G/4G connections. Though Pete contributed to top cycling news sites in 2003/2004, his own archive of cycling photos today is believed to form one of the largest exclusive collections in existence.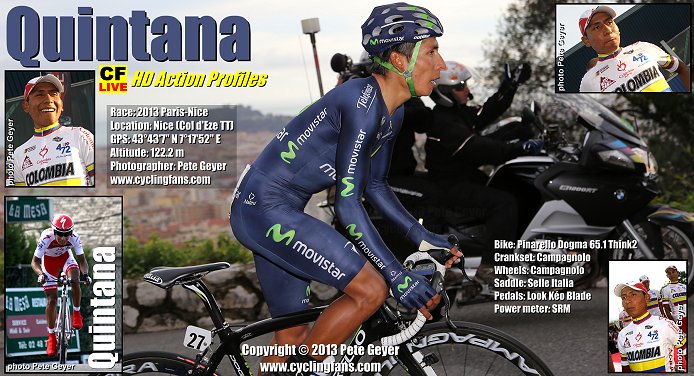 Nairo Quintana (Movistar) photographed by Pete Geyer, www.cyclingfans.com
photo Copyright © 2013 Pete Geyer
- Click for High Definition -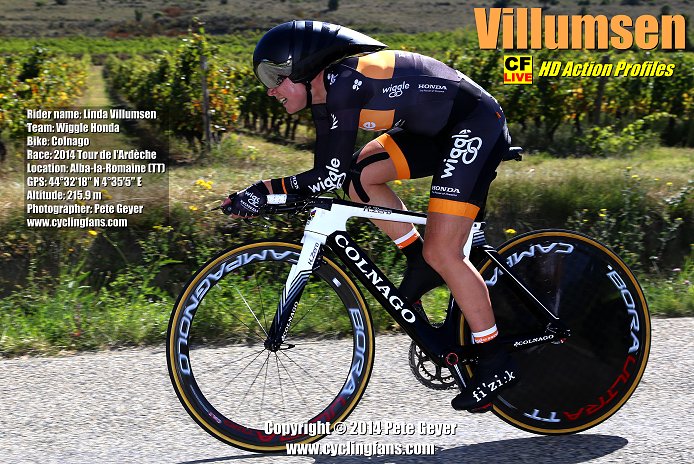 Linda Villumsen (Wiggle Honda) photographed by Pete Geyer, www.cyclingfans.com
photo Copyright © 2014 Pete Geyer
- Click for High Definition -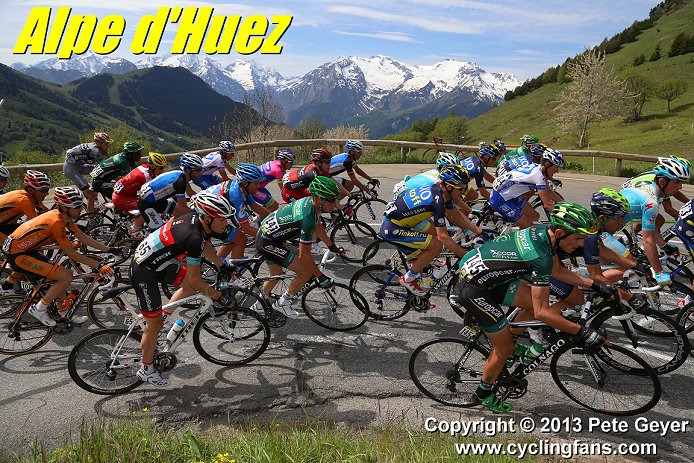 Alpe d'Huez
photo Copyright © 2013 Pete Geyer/www.cyclingfans.com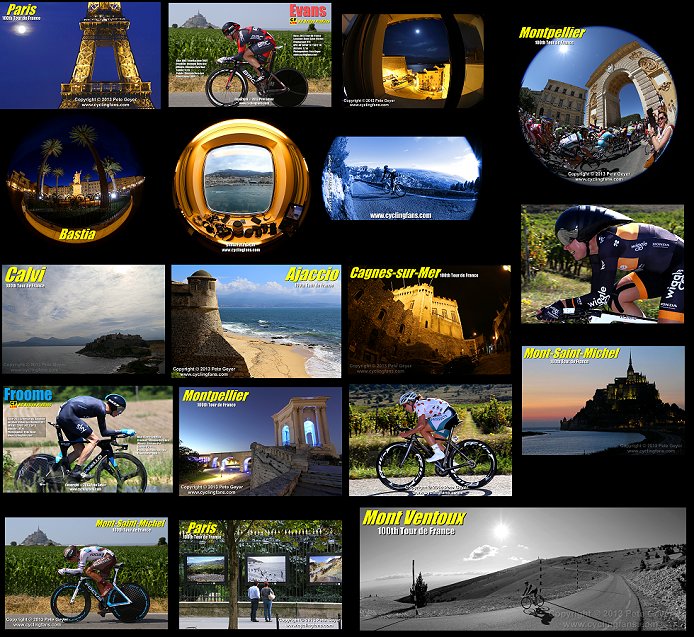 Photo collage
photos Copyright © Pete Geyer/www.cyclingfans.com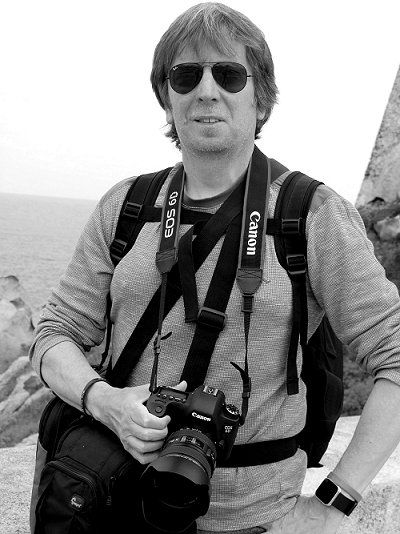 Pete Geyer, Publisher/Editor, cycling photographer, cyclingfans.com
Twitter: @cyclingfans (@petegeyer (personal account))
Facebook: www.facebook.com/cyclingfans.com (www.facebook.com/cyclingfans (personal account))