World Ports Classic Results
Submitted by admin on Sat, 05/23/2015 - 23:35

Follow cyclingfans on Twitter and never miss a race. Cyclingfans.com: The #1 destination on the internet for live race coverage.
- This page lists World Ports Classic results
See also: World Ports Classic LIVE - World Ports Classic Videos -
NOTE: If you believe you may not be seeing the latest content on this page, try clearing your browser's cache (or try a different browser).
-

2015 (Overall winner: Kris Boeckmans)

| | | |
| --- | --- | --- |
| Stage | Stage winner | Overall leader |
| 1. Rotterdam/Antwerp (195 km) | Andrea Guardini | Andrea Guardini |
| 2. Antwerp/Rotterdam (164 km) | Kris Boeckmans | Kris Boeckmans |
2014 (Overall winner: Theo Bos)

| | | |
| --- | --- | --- |
| Stage | Stage winner | Overall leader |
| 1. Rotterdam/Antwerp (195 km) | Andre Greipel | Andre Greipel |
| 2. Antwerp/Rotterdam (160.5 km) | Ramon Sinkeldam | Theo Bos |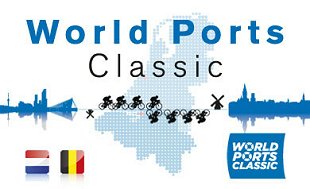 (World Ports Classic resultats)