2017 Six Days of Bremen LIVE stream, Schedule, Official site
Submitted by admin on Sun, 01/22/2017 - 15:25

Follow cyclingfans on Twitter and never miss a race. Cyclingfans.com: The #1 destination on the internet for live race coverage.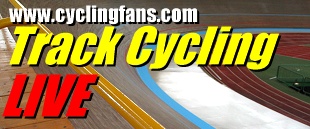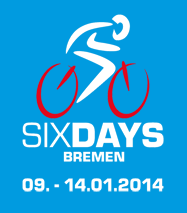 - Videos: Six Days of Bremen Videos.
- Apparently there was a live stream in 2017 (first one since 2014, I believe) but I got the info too late. We do have 2017 videos, however. Hopefully they'll be back with live coverage in 2018. -Pete
- LIVE video here. (Tuesday's coverage starts at 7:45pm CET (1:45pm U.S. Eastern)
- Feed may have some buffering issues as they get started up with today's coverage...
- Video: High class sport and pure party with Jürgen Drews (KreiszeitungTV, German, 01:20)
- Video: Report from the opening evening at Bremen (KreiszeitungTV, German, 01:19)
- Video: Six days of Bremen - Opening night (CDUBremen, German, 01:07)
- Video: Danny Clark Teaser for Sixdays Bremen 2014 (BVEGmbH, English, 0:25)
- Video: Highlights from 2013 Sixdays of Bremen (BVEGmbH, English, 02:16)
- Next update as live streaming for this event gets underway.
- You'll find the Programme for each day's events here.
- The 2014 Six Days of Bremen Track Cycling are being held January 9-14. Once again there will be live streams. Official website here.
Live streaming video: 7:45pm CET (1:45pm U.S. Eastern)

LIVE video feeds
Live video
Alternative
Alternative
(watch online)
(livestream en direct)