2016 Tour of Britain Results
Submitted by admin on Sat, 09/10/2016 - 17:18

Follow cyclingfans on Twitter and never miss a race. Cyclingfans.com: The #1 destination on the internet for live race coverage.
- This page lists Tour of Britain results and The Women's Tour results
See also: Tour of Britain LIVE - Tour of Britain Videos - Tour of Britain Art -
NOTE: If you believe you may not be seeing the latest content on this page, try clearing your browser's cache (or try a different browser).
- Men's Tour of Britain Results
2016 Tour of Britain Results
Rohan Dennis (BMC Racing) won Stage 7b. Steve Cummings (Team Dimension Data) remains overall leader.
| | | | | | |
| --- | --- | --- | --- | --- | --- |
| | Name | Nationality | Team | Age | Result |
| 1 | Rohan DENNIS | AUS | BMC | 26 | 1:58:42 |
| 2 | Maximiliano Ariel RICHEZE | ARG | EQS | 33 | +6 |
| 3 | Dylan GROENEWEGEN | NED | TLJ | 23 | +6 |
| 4 | Danny VAN POPPEL | NED | SKY | 23 | +6 |
| 5 | Carlos BARBERO CUESTA | ESP | CJR | 25 | +6 |
| 6 | Xandro MEURISSE | BEL | WGG | 24 | +6 |
| 7 | Luka MEZGEC | SLO | OBE | 28 | +6 |
| 8 | Tony GALLOPIN | FRA | LTS | 28 | +6 |
| 9 | Marco MARCATO | ITA | WGG | 32 | +6 |
| 10 | Dylan VAN BAARLE | NED | CDT | 24 | +6 |
| 11 | Dion SMITH | NZL | ONE | 23 | +6 |
| 12 | Ben SWIFT | GBR | SKY | 29 | +6 |
| 13 | Russell DOWNING | GBR | JLT | 38 | +6 |
| 14 | Jacopo MOSCA | ITA | TFS | 23 | +6 |
| 15 | Stephen CUMMINGS | GBR | DDD | 35 | +6 |
| 16 | Nicolas ROCHE | IRL | SKY | 32 | +6 |
| 17 | Ruben ZEPUNTKE | GER | CDT | 23 | +6 |
| 18 | Tom DUMOULIN | NED | TGA | 26 | +6 |
| 19 | Tony MARTIN | GER | EQS | 31 | +10 |
| 20 | Mark CHRISTIAN | GBR | WGN | 26 | +10 |
| 21 | Tao GEOGHEGAN HART | GBR | GBR | 21 | +10 |
| 22 | Guillaume MARTIN | FRA | WGG | 23 | +10 |
| 23 | Jack BAUER | NZL | CDT | 31 | +10 |
| 24 | Julien VERMOTE | BEL | EQS | 27 | +10 |
| 25 | Steven LAMPIER | GBR | JLT | 32 | +10 |
| 26 | Paul MARTENS | GER | TLJ | 33 | +14 |
| 27 | Daniel MARTIN | IRL | EQS | 30 | +16 |
| 28 | Erick ROWSELL | GBR | MGT | 26 | +29 |
| 29 | Nicolas VEREECKEN | BEL | SKT | 26 | +29 |
| 30 | Edmund BRADBURY | GBR | NPC | 24 | +36 |
| 31 | Jorge ARCAS PENA | ESP | MOV | 24 | +36 |
| 32 | Mark STEWART | GBR | GBR | 21 | +36 |
| 33 | Nicola BOEM | ITA | BAR | 27 | +38 |
| 34 | Francesco Manuel BONGIORNO | ITA | BAR | 26 | +38 |
| 35 | Giovanni VISCONTI | ITA | MOV | 33 | +38 |
| 36 | Bjorn THURAU | GER | WGG | 28 | +38 |
| 37 | Edoardo ZARDINI | ITA | BAR | 27 | +38 |
| 38 | Amets TXURRUKA | ESP | OBE | 34 | +38 |
| 39 | Hector SAEZ BENITO | ESP | CJR | 23 | +38 |
| 40 | Gorka IZAGUIRRE INSAUSTI | ESP | MOV | 29 | +46 |
| 41 | Domingos ANDRÉ MACIEL GONÇALVES | POR | CJR | 27 | +58 |
| 42 | Emiel WASTYN | BEL | SKT | 24 | +1:18 |
| 43 | Rick ZABEL | GER | BMC | 23 | +1:19 |
| 44 | Adam BLYTHE | GBR | GBR | 27 | +1:21 |
| 45 | Caleb EWAN | AUS | OBE | 22 | +1:21 |
| 46 | Gabriel CULLAIGH | GBR | GBR | 20 | +1:21 |
| 47 | Steele VON HOFF | AUS | ONE | 29 | +1:33 |
| 48 | Amaël MOINARD | FRA | BMC | 34 | +1:33 |
| 49 | Loic VLIEGEN | BEL | BMC | 23 | +1:33 |
| 50 | Javier MORENO BAZAN | ESP | MOV | 32 | +1:33 |
| 51 | Alistair SLATER | GBR | JLT | 23 | +1:33 |
| 52 | Peter WILLIAMS | GBR | ONE | 30 | +1:33 |
| 53 | Martijn TUSVELD | NED | TGA | 23 | +1:33 |
| 54 | Thomas STEWART | GBR | MGT | 26 | +1:33 |
| 55 | Maarten WYNANTS | BEL | TLJ | 34 | +1:33 |
| 56 | Jens DEBUSSCHERE | BEL | LTS | 27 | +1:33 |
| 57 | Javier Francisco ARAMENDIA LORENTE | ESP | CJR | 30 | +2:13 |
| 58 | Oliver WOOD | GBR | GBR | 21 | +2:33 |
| 59 | Daniel MCLAY | GBR | GBR | 24 | +2:33 |
| 60 | Wout POELS | NED | SKY | 29 | +2:33 |
| 61 | Roy CURVERS | NED | TGA | 37 | +2:33 |
| 62 | Ryan MULLEN | IRL | CDT | 22 | +2:33 |
| 63 | Alex DOWSETT | GBR | MOV | 28 | +2:33 |
| 64 | Paolo SIMION | ITA | BAR | 24 | +2:33 |
| 65 | Alessandro TONELLI | ITA | BAR | 24 | +2:33 |
| 66 | Jochem HOEKSTRA | NED | TGA | 24 | +2:33 |
| 67 | Jacob SCOTT | GBR | SKT | 21 | +2:33 |
| 68 | Bertjan LINDEMAN | NED | TLJ | 27 | +3:04 |
| 69 | Mark RENSHAW | AUS | DDD | 34 | +3:13 |
| 70 | Jay Robert THOMSON | RSA | DDD | 30 | +3:13 |
| 71 | Eugenio ALAFACI | ITA | TFS | 26 | +3:13 |
| 72 | Marco COLEDAN | ITA | TFS | 28 | +3:13 |
| 73 | Dale APPLEBY | GBR | NPC | 30 | +3:13 |
| 74 | Nicola RUFFONI | ITA | BAR | 26 | +3:13 |
| 75 | Taylor EISENHART | USA | BMC | 22 | +3:28 |
| 76 | Taylor PHINNEY | USA | BMC | 26 | +3:28 |
| 77 | James SHAW | GBR | LTS | 20 | +3:28 |
| 78 | Jonathan MCEVOY | GBR | NPC | 27 | +3:28 |
| 79 | Mark MCNALLY | GBR | WGG | 27 | +3:28 |
| 80 | Marcel SIEBERG | GER | LTS | 34 | +3:28 |
| 81 | Bernhard EISEL | AUT | DDD | 35 | +3:28 |
| 82 | André GREIPEL | GER | LTS | 34 | +3:28 |
| 83 | Jasper DE BUYST | BEL | LTS | 23 | +3:28 |
| 84 | Matthew HOLMES | GBR | MGT | 23 | +3:28 |
| 85 | Enrico GASPAROTTO | ITA | WGG | 34 | +3:28 |
| 86 | Boy VAN POPPEL | NED | TFS | 28 | +3:28 |
| 87 | Alexander EDMONSON | AUS | OBE | 23 | +3:28 |
| 88 | Hayden MCCORMICK | NZL | ONE | 22 | +3:57 |
| 89 | Robert POWER | AUS | OBE | 21 | +3:57 |
| 90 | Robert PARTRIDGE | GBR | NPC | 31 | +4:01 |
| 91 | Ian STANNARD | GBR | SKY | 29 | +4:01 |
| 92 | Lukasz WISNIOWSKI | POL | EQS | 25 | +4:01 |
| 93 | Michael HEPBURN | AUS | OBE | 25 | +4:01 |
| 94 | Karol DOMAGALSKI | POL | ONE | 27 | +4:52 |
| 95 | Diego RUBIO | ESP | CJR | 25 | +5:11 |
| 96 | Miguel Angel BENITO DIEZ | ESP | CJR | 23 | +7:03 |
| 97 | Ian BIBBY | GBR | NPC | 30 | +7:08 |
| 98 | Thomas MOSES | GBR | JLT | 24 | +7:08 |
| 99 | Daniel PEARSON | GBR | WGN | 22 | +7:08 |
| 100 | Conor DUNNE | IRL | JLT | 24 | +7:08 |
| 101 | Damien SHAW | IRL | SKT | 32 | +8:31 |
| 102 | Johann VAN ZYL | RSA | DDD | 25 | +8:31 |
| 103 | Oliver KET-SPARK | AUS | SKT | 24 | +8:31 |
| 104 | Jasper BOVENHUIS | NED | SKT | 25 | +8:31 |
| 105 | Elia VIVIANI | ITA | SKY | 27 | +9:10 |
| 106 | Mark CAVENDISH | GBR | DDD | 31 | +9:10 |
| 107 | Thomas LEEZER | NED | TLJ | 31 | +9:10 |
| 108 | Robert WAGNER | GER | TLJ | 33 | +9:10 |
| 109 | Owain DOULL | GBR | WGN | 23 | +9:10 |
| 110 | Kristian HOUSE | GBR | ONE | 37 | +9:10 |
| 111 | Christopher LATHAM | GBR | WGN | 22 | +9:10 |
| 112 | Taylor Karl GUNMAN | NZL | MGT | 25 | +9:10 |
| 113 | Mathew CRONSHAW | GBR | MGT | 28 | +9:10 |
| 114 | Bradley WIGGINS | GBR | WGN | 36 | +9:10 |
| 115 | Liam STONES | GBR | NPC | 27 | +9:10 |
| DNS | Jonathan DIBBEN | GBR | WGN | 22 | |
General classification after Stage 7b
| | | | | | |
| --- | --- | --- | --- | --- | --- |
| | Name | Nationality | Team | Age | Result |
| 1 | Stephen CUMMINGS | Great Britain | DDD | 35 | 29:21:21 |
| 2 | Rohan DENNIS | Australia | BMC | 26 | +26 |
| 3 | Tom DUMOULIN | Netherlands | TGA | 26 | +38 |
| 4 | Tony GALLOPIN | France | LTS | 28 | +1:02 |
| 5 | Dylan VAN BAARLE | Netherlands | CDT | 24 | +1:21 |
| 6 | Nicolas ROCHE | Ireland | SKY | 32 | +1:26 |
| 7 | Xandro MEURISSE | Belgium | WGG | 24 | +1:48 |
| 8 | Ben SWIFT | Great Britain | SKY | 29 | +1:52 |
| 9 | Julien VERMOTE | Belgium | EQS | 27 | +2:12 |
| 10 | Jacopo MOSCA | Italy | TFS | 23 | +2:32 |
| 11 | Guillaume MARTIN | France | WGG | 23 | +2:52 |
| 12 | Mark CHRISTIAN | Great Britain | WGN | 26 | +4:02 |
| 13 | Daniel MARTIN | Ireland | EQS | 30 | +4:33 |
| 14 | Tao GEOGHEGAN HART | Great Britain | GBR | 21 | +5:23 |
| 15 | Erick ROWSELL | Great Britain | MGT | 26 | +5:41 |
| 16 | Dion SMITH | New Zealand | ONE | 23 | +6:10 |
| 17 | Steven LAMPIER | Great Britain | JLT | 32 | +7:05 |
| 18 | Gorka IZAGUIRRE INSAUSTI | Spain | MOV | 29 | +7:36 |
| 19 | Edoardo ZARDINI | Italy | BAR | 27 | +7:54 |
| 20 | Domingos ANDRÉ MACIEL GONÇALVES | Portugal | CJR | 27 | +8:11 |
| 21 | Ruben ZEPUNTKE | Germany | CDT | 23 | +8:42 |
| 22 | Edmund BRADBURY | Great Britain | NPC | 24 | +8:55 |
| 23 | Francesco Manuel BONGIORNO | Italy | BAR | 26 | +9:25 |
| 24 | Russell DOWNING | Great Britain | JLT | 38 | +9:54 |
| 25 | Jack BAUER | New Zealand | CDT | 31 | +11:04 |
| 26 | Giovanni VISCONTI | Italy | MOV | 33 | +11:09 |
| 27 | Martijn TUSVELD | Netherlands | TGA | 23 | +12:50 |
| 28 | Marco MARCATO | Italy | WGG | 32 | +13:10 |
| 29 | Enrico GASPAROTTO | Italy | WGG | 34 | +14:53 |
| 30 | Loic VLIEGEN | Belgium | BMC | 23 | +15:06 |
| 31 | Amaël MOINARD | France | BMC | 34 | +15:13 |
| 32 | Diego RUBIO | Spain | CJR | 25 | +15:59 |
| 33 | Thomas STEWART | Great Britain | MGT | 26 | +16:13 |
| 34 | Wout POELS | Netherlands | SKY | 29 | +16:15 |
| 35 | Daniel PEARSON | Great Britain | WGN | 22 | +16:30 |
| 36 | Maarten WYNANTS | Belgium | TLJ | 34 | +17:12 |
| 37 | Nicolas VEREECKEN | Belgium | SKT | 26 | +17:32 |
| 38 | Jochem HOEKSTRA | Netherlands | TGA | 24 | +17:38 |
| 39 | Javier MORENO BAZAN | Spain | MOV | 32 | +18:55 |
| 40 | Amets TXURRUKA | Spain | OBE | 34 | +19:31 |
| 41 | Nicola BOEM | Italy | BAR | 27 | +19:33 |
| 42 | Alistair SLATER | Great Britain | JLT | 23 | +19:37 |
| 43 | Hector SAEZ BENITO | Spain | CJR | 23 | +23:48 |
| 44 | Tony MARTIN | Germany | EQS | 31 | +24:44 |
| 45 | Robert POWER | Australia | OBE | 21 | +25:27 |
| 46 | Paul MARTENS | Germany | TLJ | 33 | +25:30 |
| 47 | Peter WILLIAMS | Great Britain | ONE | 30 | +25:49 |
| 48 | Bertjan LINDEMAN | Netherlands | TLJ | 27 | +27:45 |
| 49 | Jorge ARCAS PENA | Spain | MOV | 24 | +28:22 |
| 50 | André GREIPEL | Germany | LTS | 34 | +28:37 |
| 51 | James SHAW | Great Britain | LTS | 20 | +30:04 |
| 52 | Bjorn THURAU | Germany | WGG | 28 | +31:13 |
| 53 | Danny VAN POPPEL | Netherlands | SKY | 23 | +31:14 |
| 54 | Mark STEWART | Great Britain | GBR | 21 | +31:38 |
| 55 | Carlos BARBERO CUESTA | Spain | CJR | 25 | +31:38 |
| 56 | Lukasz WISNIOWSKI | Poland | EQS | 25 | +32:16 |
| 57 | Gabriel CULLAIGH | Great Britain | GBR | 20 | +34:18 |
| 58 | Miguel Angel BENITO DIEZ | Spain | CJR | 23 | +34:29 |
| 59 | Matthew HOLMES | Great Britain | MGT | 23 | +34:46 |
| 60 | Taylor PHINNEY | United States | BMC | 26 | +35:10 |
| 61 | Jens DEBUSSCHERE | Belgium | LTS | 27 | +35:23 |
| 62 | Jacob SCOTT | Great Britain | SKT | 21 | +35:33 |
| 63 | Daniel MCLAY | Great Britain | GBR | 24 | +36:10 |
| 64 | Ian STANNARD | Great Britain | SKY | 29 | +36:31 |
| 65 | Karol DOMAGALSKI | Poland | ONE | 27 | +36:57 |
| 66 | Ian BIBBY | Great Britain | NPC | 30 | +38:12 |
| 67 | Roy CURVERS | Netherlands | TGA | 37 | +38:31 |
| 68 | Taylor EISENHART | United States | BMC | 22 | +38:43 |
| 69 | Dylan GROENEWEGEN | Netherlands | TLJ | 23 | +39:16 |
| 70 | Luka MEZGEC | Slovenia | OBE | 28 | +40:23 |
| 71 | Steele VON HOFF | Australia | ONE | 29 | +40:50 |
| 72 | Rick ZABEL | Germany | BMC | 23 | +41:01 |
| 73 | Boy VAN POPPEL | Netherlands | TFS | 28 | +43:41 |
| 74 | Thomas LEEZER | Netherlands | TLJ | 31 | +43:46 |
| 75 | Eugenio ALAFACI | Italy | TFS | 26 | +44:14 |
| 76 | Alessandro TONELLI | Italy | BAR | 24 | +44:37 |
| 77 | Bernhard EISEL | Austria | DDD | 35 | +46:35 |
| 78 | Caleb EWAN | Australia | OBE | 22 | +46:42 |
| 79 | Marcel SIEBERG | Germany | LTS | 34 | +46:53 |
| 80 | Mark MCNALLY | Great Britain | WGG | 27 | +48:37 |
| 81 | Paolo SIMION | Italy | BAR | 24 | +49:27 |
| 82 | Maximiliano Ariel RICHEZE | Argentina | EQS | 33 | +51:07 |
| 83 | Jasper DE BUYST | Belgium | LTS | 23 | +52:11 |
| 84 | Marco COLEDAN | Italy | TFS | 28 | +52:35 |
| 85 | Ryan MULLEN | Ireland | CDT | 22 | +53:20 |
| 86 | Alex DOWSETT | Great Britain | MOV | 28 | +54:30 |
| 87 | Adam BLYTHE | Great Britain | GBR | 27 | +54:56 |
| 88 | Johann VAN ZYL | South Africa | DDD | 25 | +55:06 |
| 89 | Thomas MOSES | Great Britain | JLT | 24 | +55:10 |
| 90 | Mark CAVENDISH | Great Britain | DDD | 31 | +55:36 |
| 91 | Javier Francisco ARAMENDIA LORENTE | Spain | CJR | 30 | +55:56 |
| 92 | Hayden MCCORMICK | New Zealand | ONE | 22 | +56:31 |
| 93 | Nicola RUFFONI | Italy | BAR | 26 | +56:47 |
| 94 | Jonathan MCEVOY | Great Britain | NPC | 27 | +58:47 |
| 95 | Mark RENSHAW | Australia | DDD | 34 | +1:00:00 |
| 96 | Robert PARTRIDGE | Great Britain | NPC | 31 | +1:00:56 |
| 97 | Dale APPLEBY | Great Britain | NPC | 30 | +1:01:22 |
| 98 | Oliver WOOD | Great Britain | GBR | 21 | +1:02:04 |
| 99 | Damien SHAW | Ireland | SKT | 32 | +1:05:47 |
| 100 | Robert WAGNER | Germany | TLJ | 33 | +1:06:15 |
| 101 | Conor DUNNE | Ireland | JLT | 24 | +1:07:20 |
| 102 | Jay Robert THOMSON | South Africa | DDD | 30 | +1:08:01 |
| 103 | Oliver KET-SPARK | Australia | SKT | 24 | +1:08:10 |
| 104 | Jasper BOVENHUIS | Netherlands | SKT | 25 | +1:11:05 |
| 105 | Taylor Karl GUNMAN | New Zealand | MGT | 25 | +1:11:12 |
| 106 | Liam STONES | Great Britain | NPC | 27 | +1:14:02 |
| 107 | Owain DOULL | Great Britain | WGN | 23 | +1:16:06 |
| 108 | Christopher LATHAM | Great Britain | WGN | 22 | +1:16:15 |
| 109 | Bradley WIGGINS | Great Britain | WGN | 36 | +1:17:38 |
| 110 | Elia VIVIANI | Italy | SKY | 27 | +1:18:10 |
| 111 | Mathew CRONSHAW | Great Britain | MGT | 28 | +1:19:56 |
| 112 | Kristian HOUSE | Great Britain | ONE | 37 | +1:20:09 |
| 113 | Alexander EDMONSON | Australia | OBE | 23 | +1:21:19 |
| 114 | Michael HEPBURN | Australia | OBE | 25 | +1:31:11 |
| 115 | Emiel WASTYN | Belgium | SKT | 24 | +1:37:37 |
2015 (Overall winner: Edvald Boasson Hagen)

- The Women's Tour Results

2015 (Overall winner: Lisa Brennauer)
2014 (Overall winner: Marianne Vos)

| | | |
| --- | --- | --- |
| Stage (click stage for full results) | Stage winner | Overall leader |
| 1. Oundle/Northampton (93.8 km) | Emma Johansson | Emma Johansson |
| 2. Hinckley to Bedford (118.5 km) | Rossella Ratto | Rossella Ratto |
| 3. | Marianne Vos | Marianne Vos |
| | | |
| | | |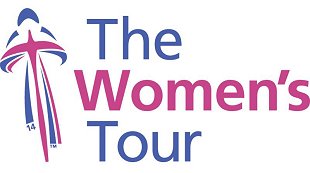 (Tour of Britain resultats)