2012 Tour of Flanders Photos - Recon Part 2
Submitted by admin on Sat, 03/31/2012 - 10:03

Follow cyclingfans on Twitter and never miss a race. Cyclingfans.com: The #1 destination on the internet for live race coverage.
- Click for Tour of Flanders LIVE.
- This is Part 2 of Tour of Flanders recon photos. Part 1 photos are here.

- Note: High resolution versions of all photos can be viewed by clicking the "high resolution" link under each photo.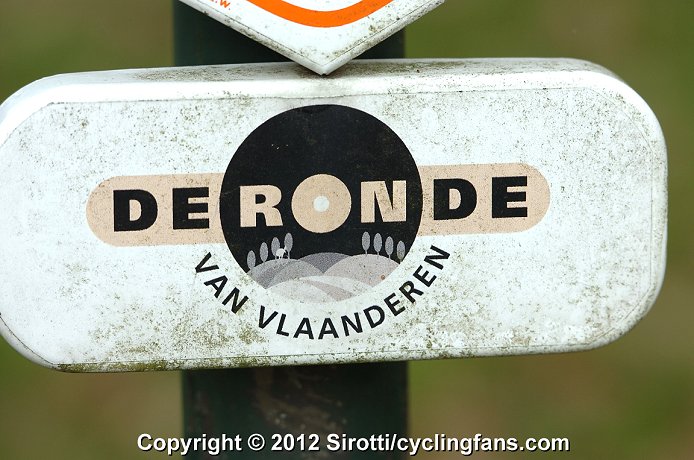 Ronde Van Vlaanderen sign
- Click for high resolution -
photo Copyright © 2012 Fotoreporter Sirotti/cyclingfans.com
More photos below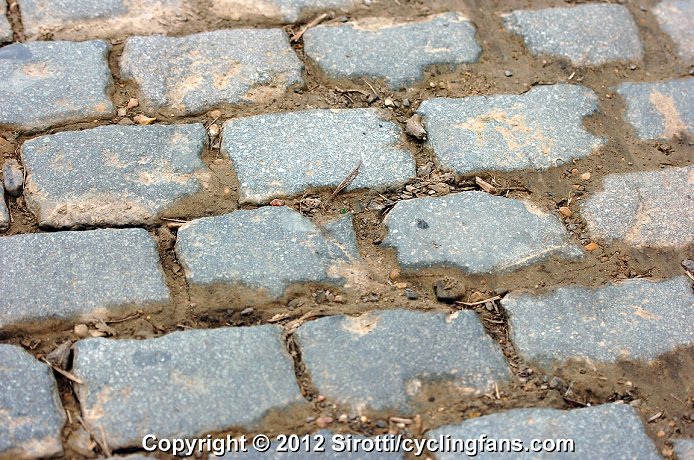 Cobblestones on Old Kwaremont
- Click for high resolution -
photo Copyright © 2012 Fotoreporter Sirotti/cyclingfans.com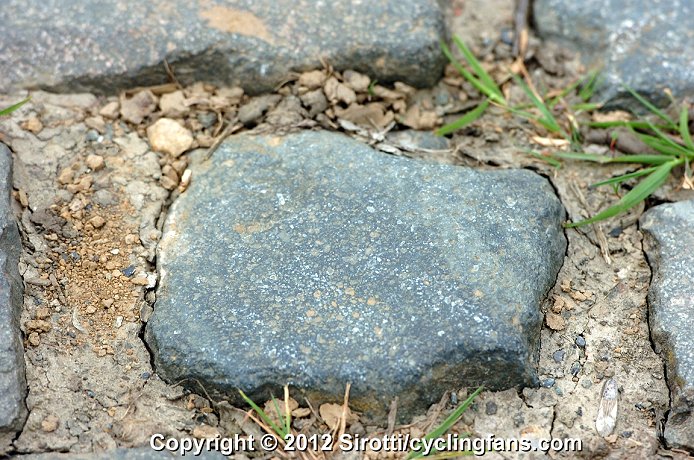 This is almost worthy of Paris-Roubaix
- Click for high resolution -
photo Copyright © 2012 Fotoreporter Sirotti/cyclingfans.com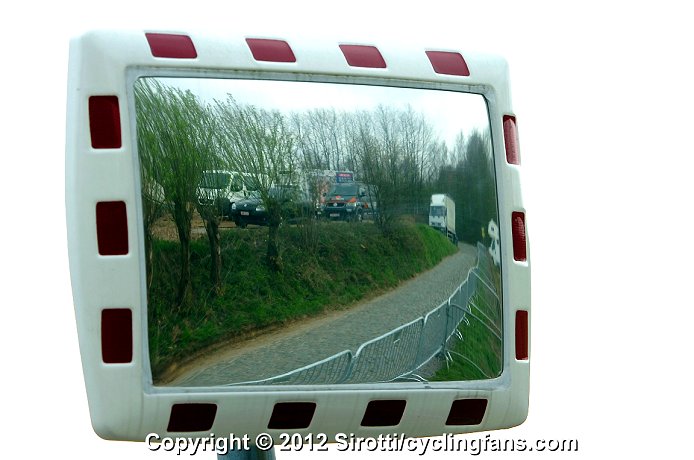 Mirror view on Old Kwaremont
- Click for high resolution -
photo Copyright © 2012 Fotoreporter Sirotti/cyclingfans.com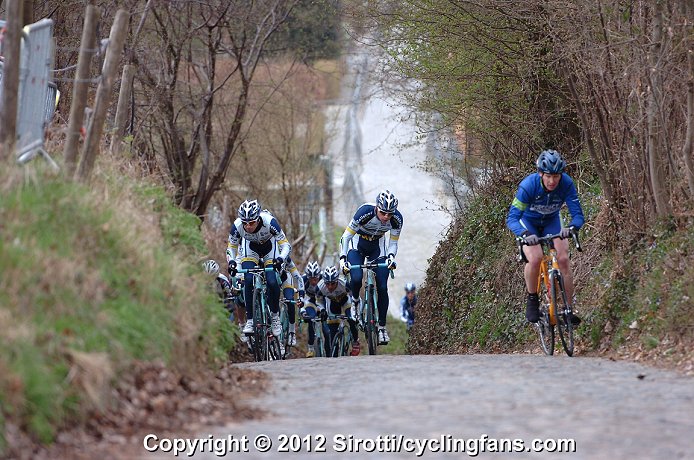 Vacansoleil riders power up the Koppenberg
- Click for high resolution -
photo Copyright © 2012 Fotoreporter Sirotti/cyclingfans.com

- Click for high resolution -
photo Copyright © 2012 Fotoreporter Sirotti/cyclingfans.com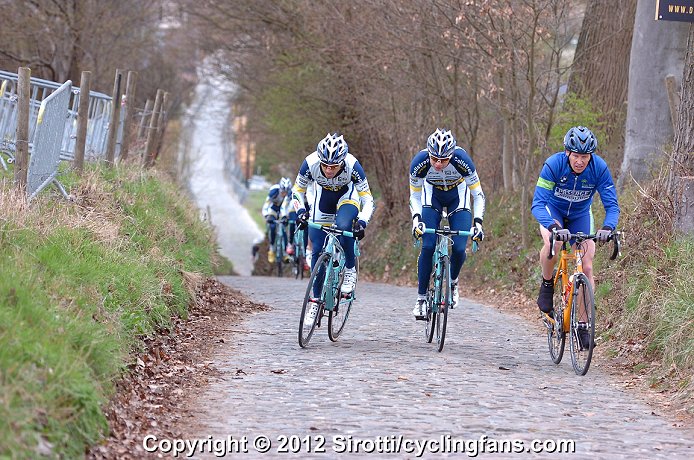 - Click for high resolution -
photo Copyright © 2012 Fotoreporter Sirotti/cyclingfans.com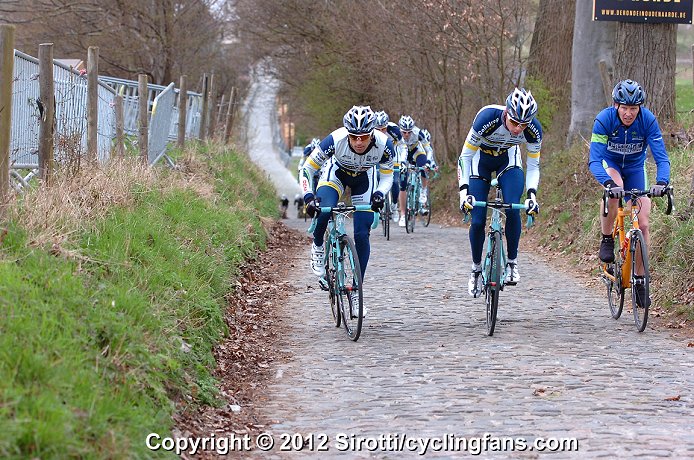 - Click for high resolution -
photo Copyright © 2012 Fotoreporter Sirotti/cyclingfans.com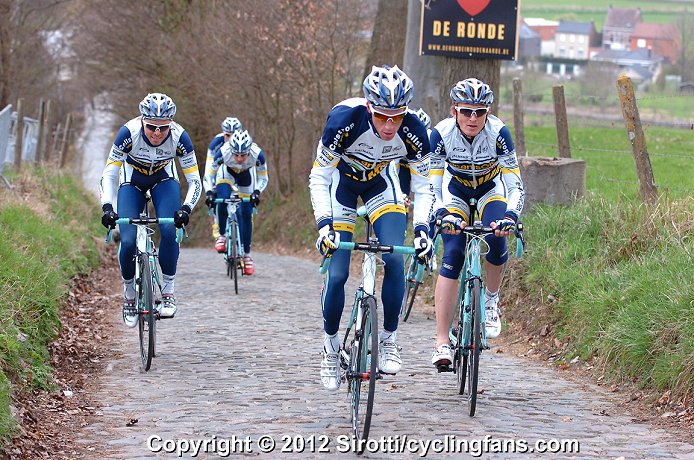 - Click for high resolution -
photo Copyright © 2012 Fotoreporter Sirotti/cyclingfans.com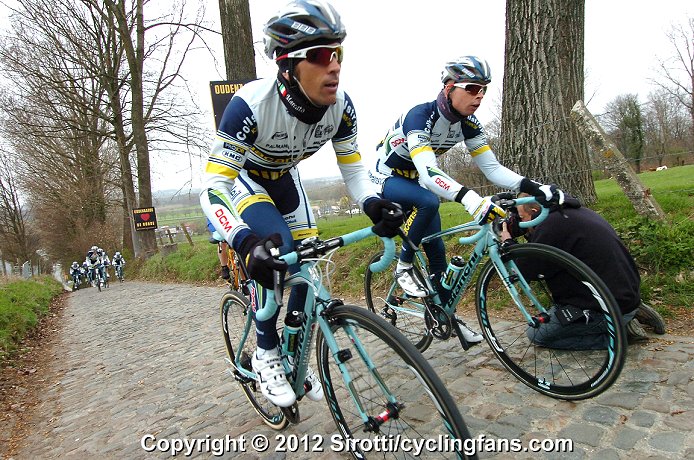 Marco Marcato
- Click for high resolution -
photo Copyright © 2012 Fotoreporter Sirotti/cyclingfans.com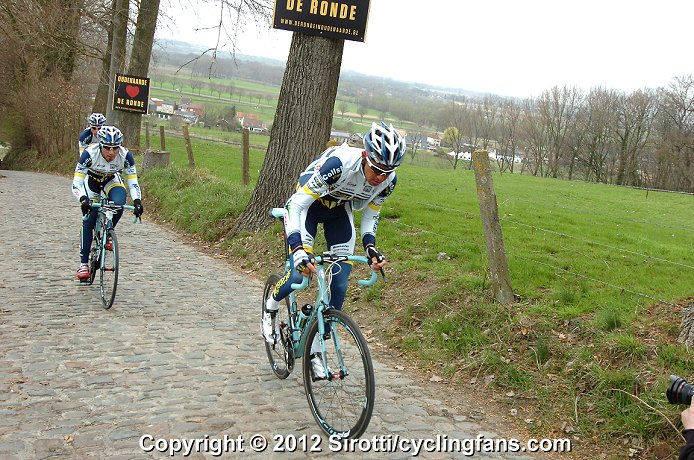 - Click for high resolution -
photo Copyright © 2012 Fotoreporter Sirotti/cyclingfans.com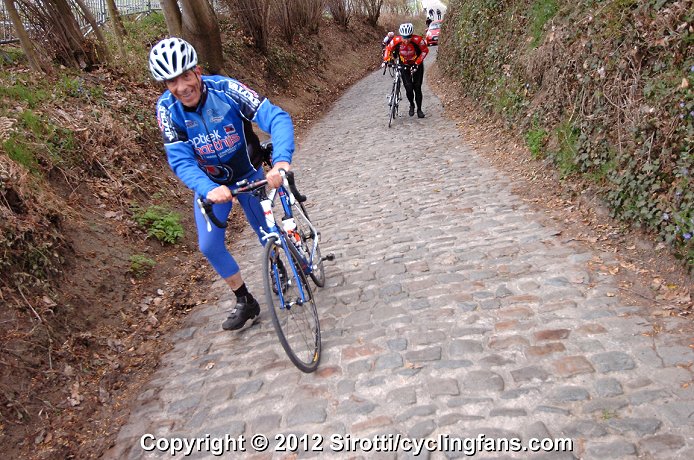 - Click for high resolution -
photo Copyright © 2012 Fotoreporter Sirotti/cyclingfans.com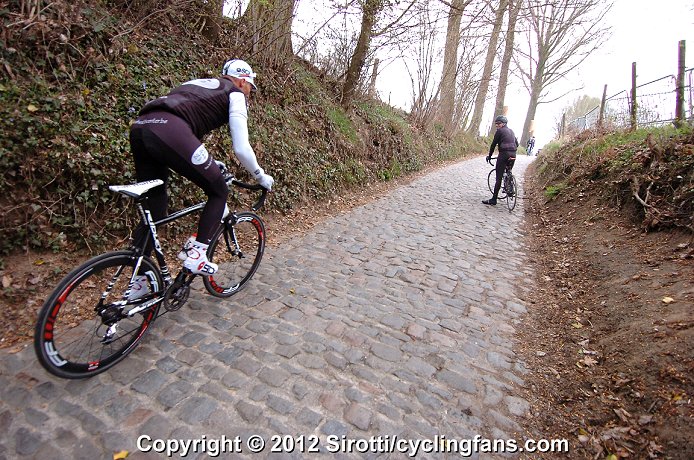 - Click for high resolution -
photo Copyright © 2012 Fotoreporter Sirotti/cyclingfans.com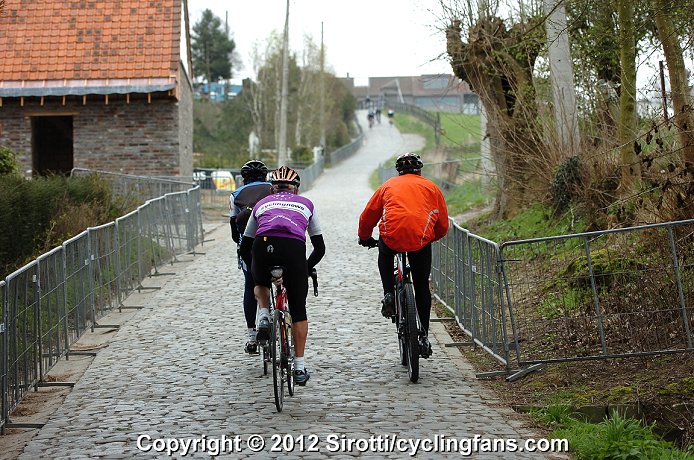 On the Paterberg
- Click for high resolution -
photo Copyright © 2012 Fotoreporter Sirotti/cyclingfans.com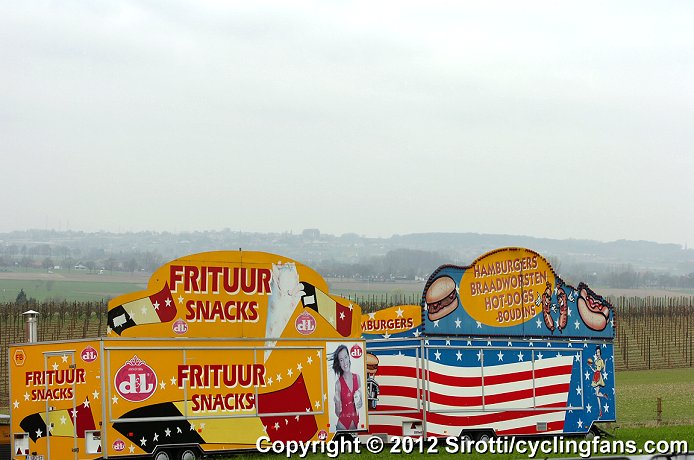 The Belgium experience would not be complete without this...
- Click for high resolution -
photo Copyright © 2012 Fotoreporter Sirotti/cyclingfans.com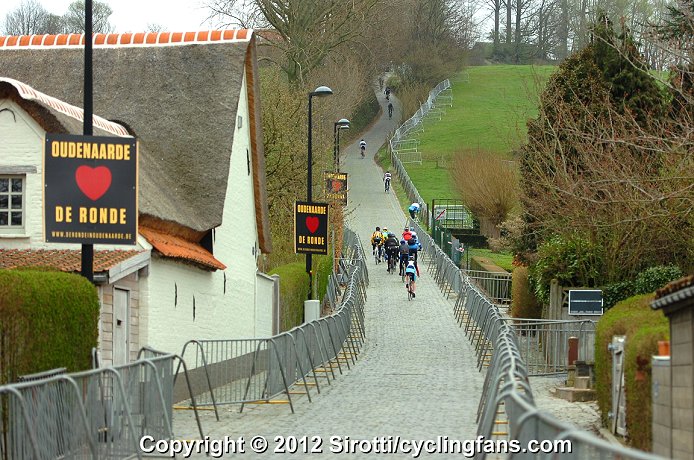 Back on the Koppenberg
- Click for high resolution -
photo Copyright © 2012 Fotoreporter Sirotti/cyclingfans.com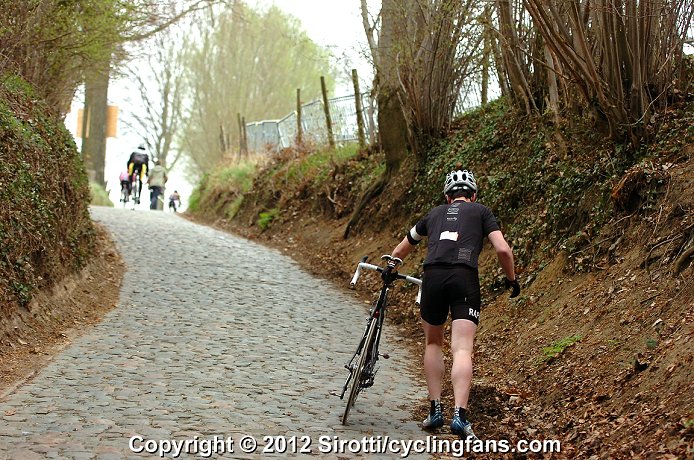 - Click for high resolution -
photo Copyright © 2012 Fotoreporter Sirotti/cyclingfans.com

- Click for high resolution -
photo Copyright © 2012 Fotoreporter Sirotti/cyclingfans.com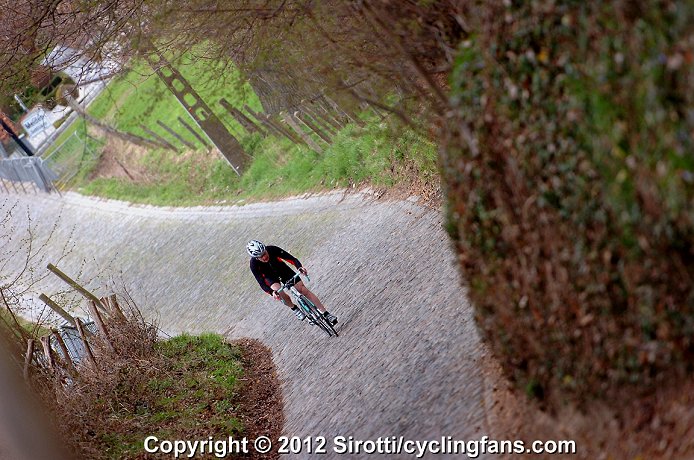 - Click for high resolution -
photo Copyright © 2012 Fotoreporter Sirotti/cyclingfans.com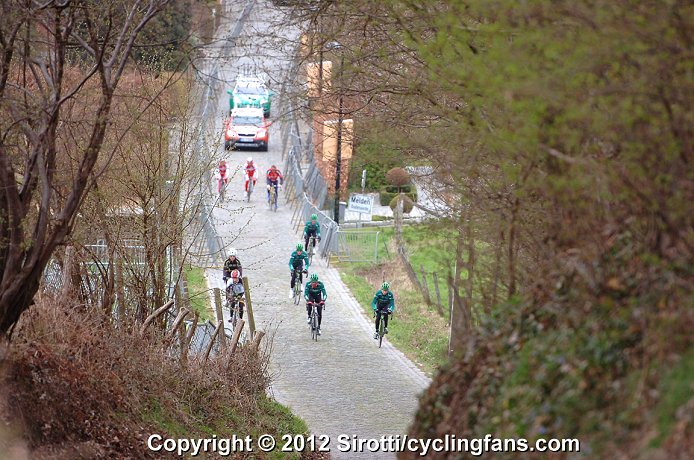 Team Europcar
- Click for high resolution -
photo Copyright © 2012 Fotoreporter Sirotti/cyclingfans.com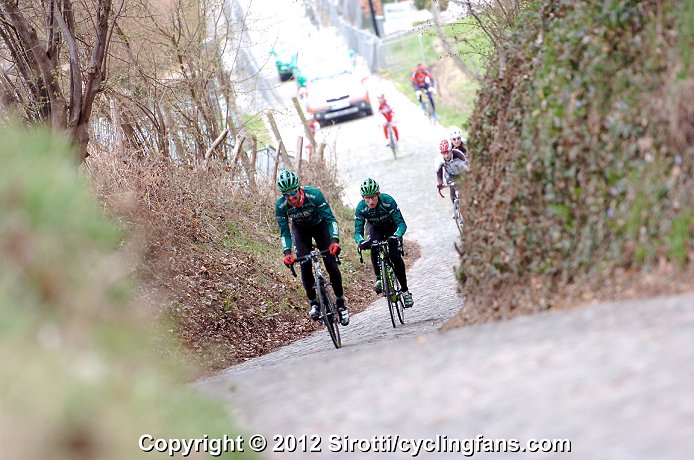 - Click for high resolution -
photo Copyright © 2012 Fotoreporter Sirotti/cyclingfans.com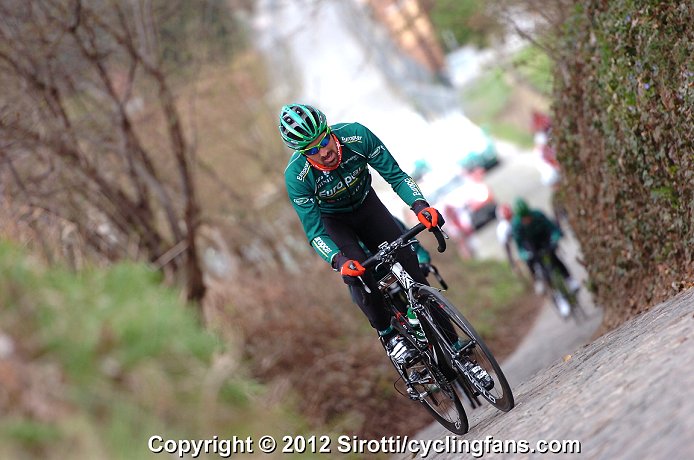 Sebastien Turgot (Europcar)
- Click for high resolution -
photo Copyright © 2012 Fotoreporter Sirotti/cyclingfans.com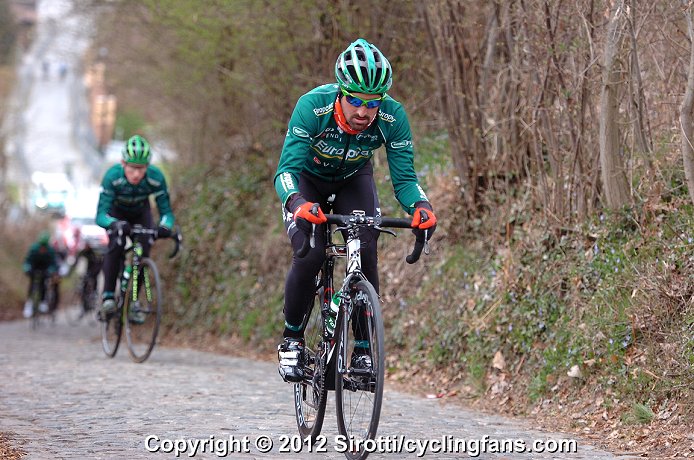 - Click for high resolution -
photo Copyright © 2012 Fotoreporter Sirotti/cyclingfans.com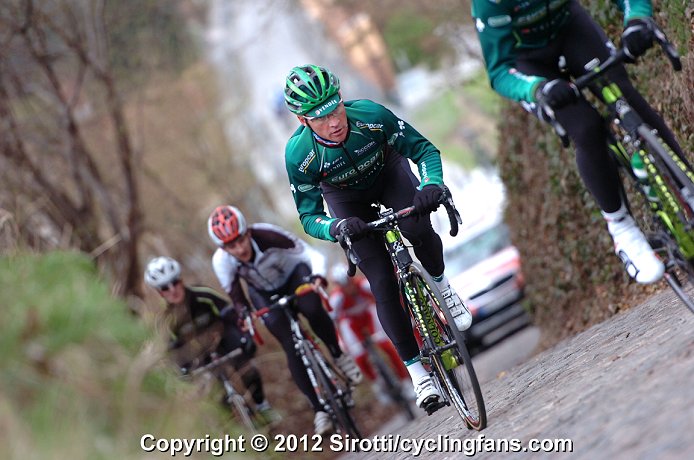 Thomas Voeckler
- Click for high resolution -
photo Copyright © 2012 Fotoreporter Sirotti/cyclingfans.com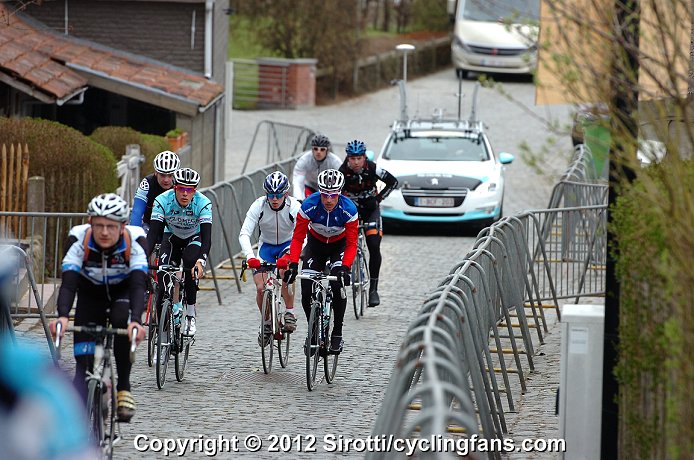 French national champion Sylvain Chavanel (Omega Pharma-Quickstep),
winner of the Three Days of De Panne, recons the Koppenberg
- Click for high resolution -
photo Copyright © 2012 Fotoreporter Sirotti/cyclingfans.com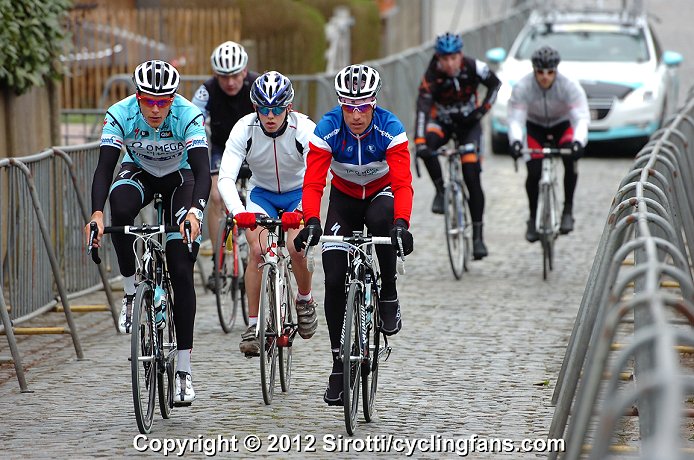 Chavanel
- Click for high resolution -
photo Copyright © 2012 Fotoreporter Sirotti/cyclingfans.com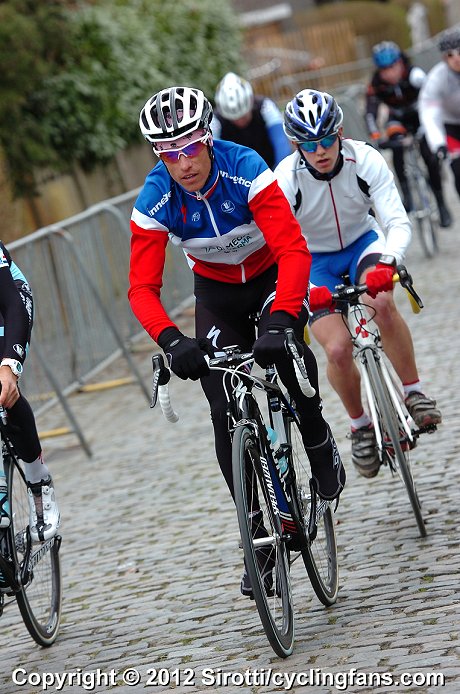 Chavanel
- Click for high resolution -
photo Copyright © 2012 Fotoreporter Sirotti/cyclingfans.com