2011 Tour de Wallonie LIVE
Submitted by admin on Wed, 07/27/2011 - 01:05

Follow cyclingfans on Twitter and never miss a race. Cyclingfans.com: The #1 destination on the internet for live race coverage.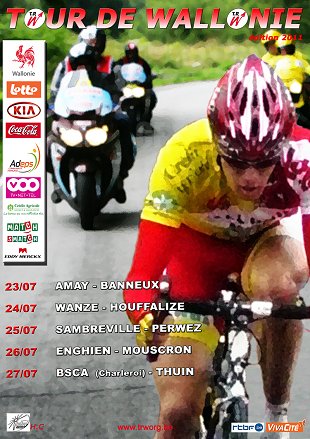 - Stage 5 Wednesday: LIVE feed expected here at around 2:30pm (8:30am U.S. Eastern).
- The 2011 Tour de Wallonie (Belgium) started Saturday and the final 3 stages will be broadcast LIVE Monday to Wednesday. Official website here Start list here.
Live streaming video: 2:30pm CET (8:30am U.S. Eastern)
LIVE video feeds


(2:30pm CET (8:30am U.S. Eastern))


(2:30pm CET (8:30am U.S. Eastern))