2014 Tour de Suisse Stage 5 Photos
Submitted by admin on Wed, 06/18/2014 - 10:57

Follow cyclingfans on Twitter and never miss a race. Cyclingfans.com: The #1 destination on the internet for live race coverage.
- Note: High resolution versions of all photos can be viewed by clicking the "high resolution" link under each photo.
See also: Tour de Suisse LIVE - Tour de Suisse Videos - Tour de Suisse Results - Tour de Suisse Photos -
NOTE: If you believe you may not be seeing the latest content on this page, try clearing your browser's cache (or try a different browser).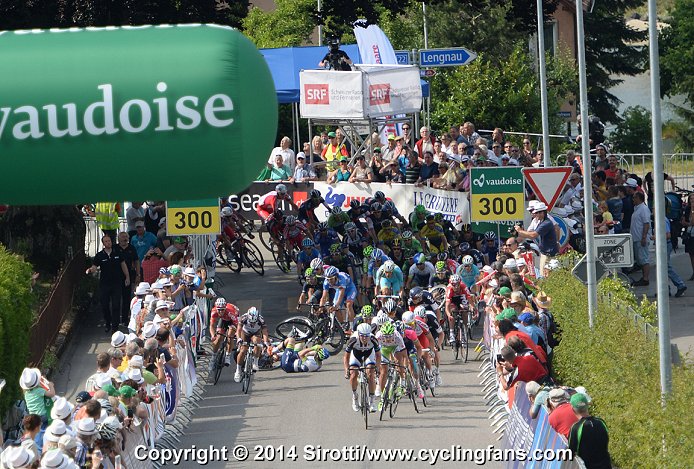 There is a crash near the finish of Stage 5.
- Click for high resolution -
photo Copyright © 2014 Fotoreporter Sirotti/cyclingfans.com
More photos below

- Click for high resolution -
photo Copyright © 2014 Fotoreporter Sirotti/cyclingfans.com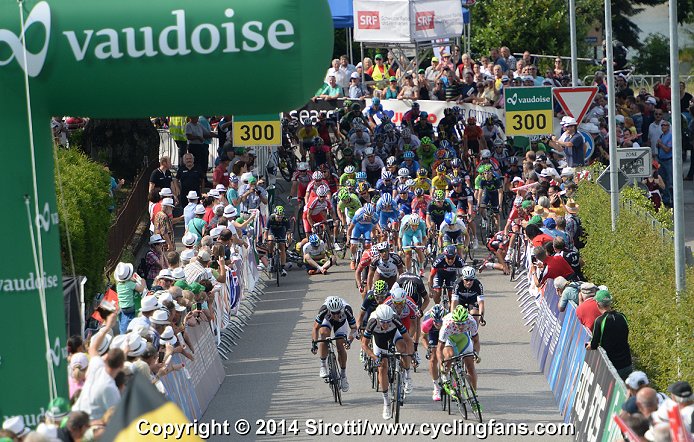 Mark Cavendish is among the riders who went down.
- Click for high resolution -
photo Copyright © 2014 Fotoreporter Sirotti/cyclingfans.com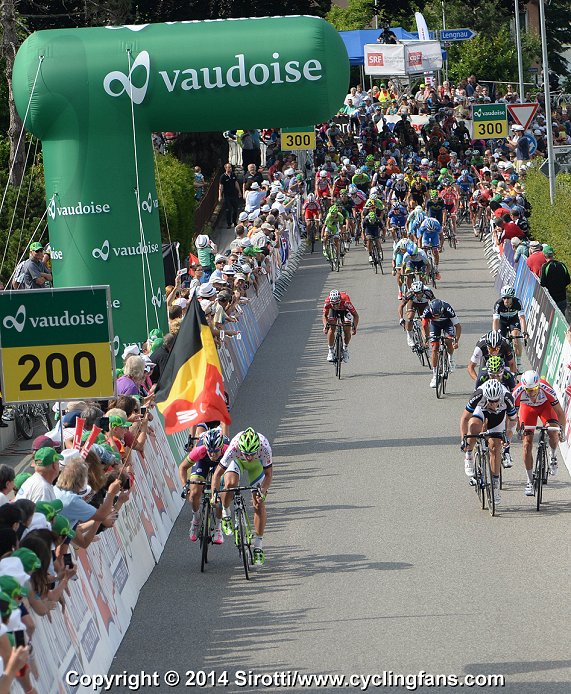 Sacha Modolo and Peter Sagan were ahead of the crash and the sprint is on.
- Click for high resolution -
photo Copyright © 2014 Fotoreporter Sirotti/cyclingfans.com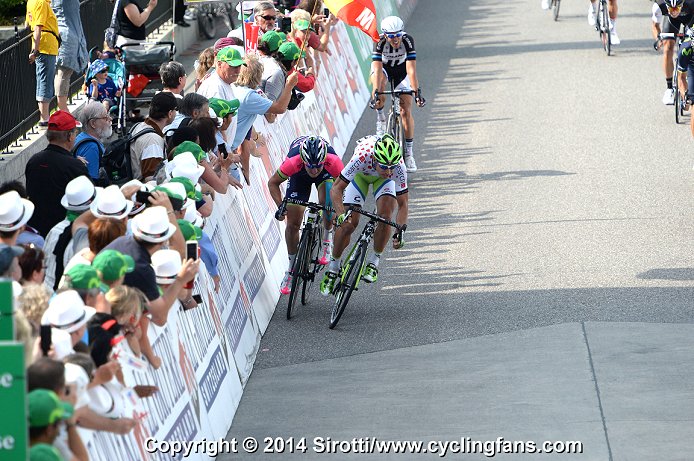 - Click for high resolution -
photo Copyright © 2014 Fotoreporter Sirotti/cyclingfans.com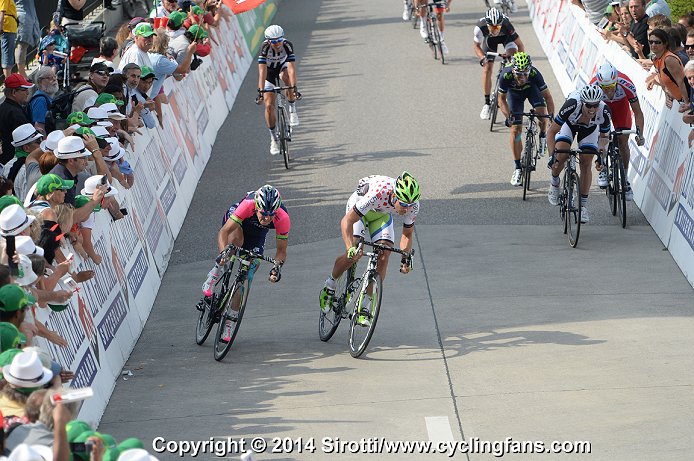 - Click for high resolution -
photo Copyright © 2014 Fotoreporter Sirotti/cyclingfans.com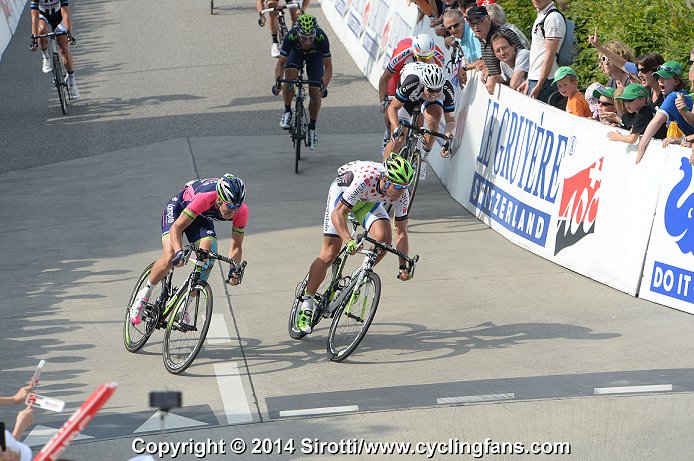 - Click for high resolution -
photo Copyright © 2014 Fotoreporter Sirotti/cyclingfans.com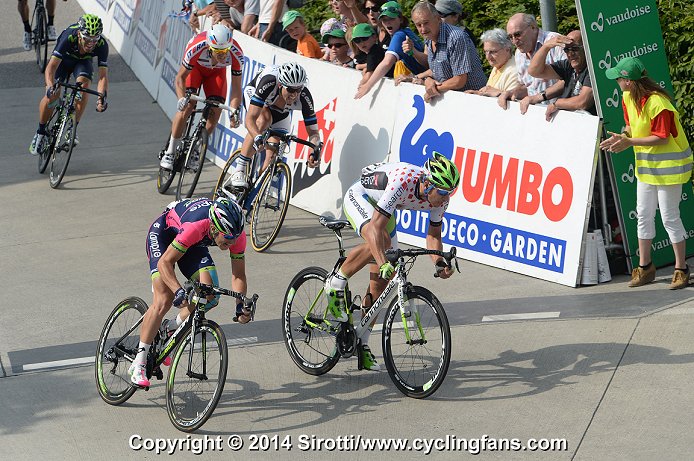 Into the final corner...
- Click for high resolution -
photo Copyright © 2014 Fotoreporter Sirotti/cyclingfans.com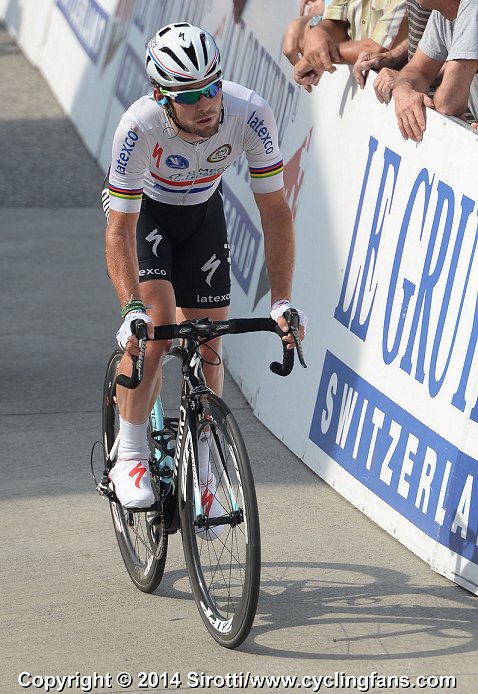 Mark Cavendish
- Click for high resolution -
photo Copyright © 2014 Fotoreporter Sirotti/cyclingfans.com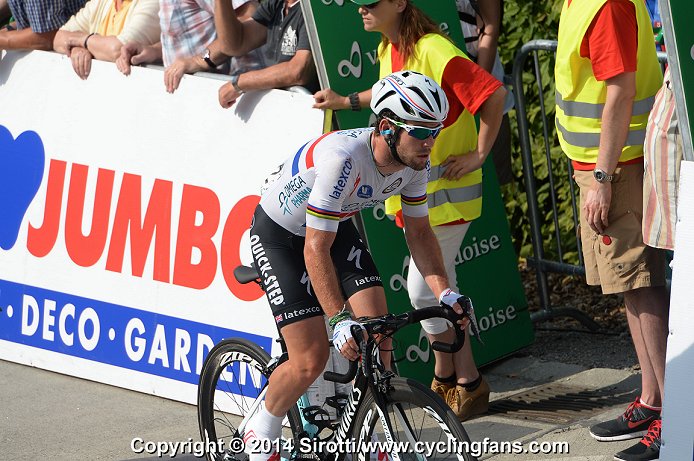 - Click for high resolution -
photo Copyright © 2014 Fotoreporter Sirotti/cyclingfans.com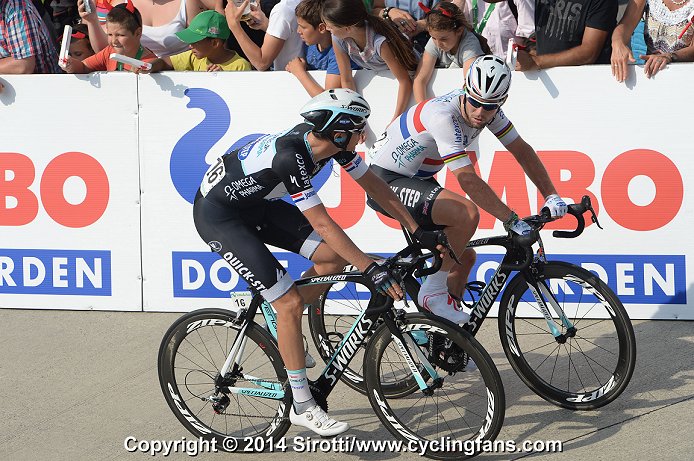 Niki Terpstra and Mark Cavendish
- Click for high resolution -
photo Copyright © 2014 Fotoreporter Sirotti/cyclingfans.com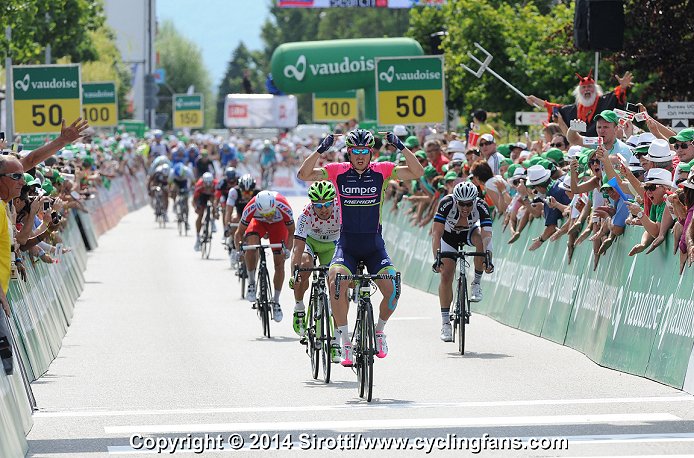 Sacha Modolo beats Peter Sagan to the line to take victory on Stage 5.
- Click for high resolution -
photo Copyright © 2014 Fotoreporter Sirotti/cyclingfans.com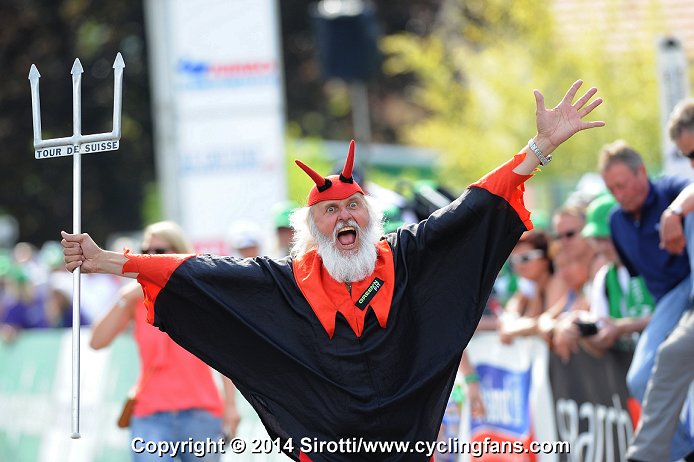 Didi Senft, El Diablo
- Click for high resolution -
photo Copyright © 2014 Fotoreporter Sirotti/cyclingfans.com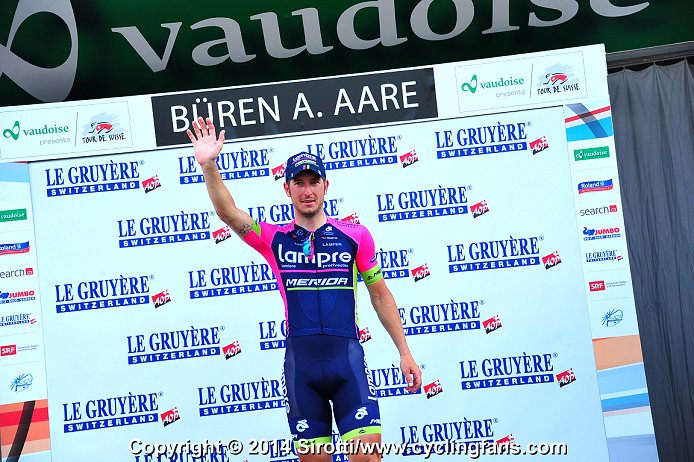 Sacha Modolo on the podium
- Click for high resolution -
photo Copyright © 2014 Fotoreporter Sirotti/cyclingfans.com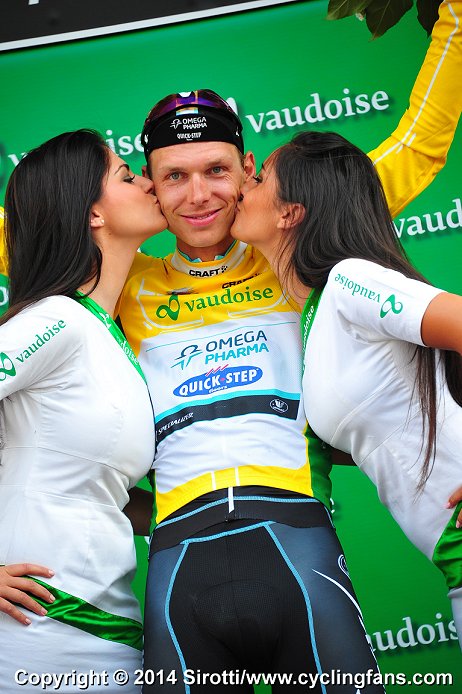 Tony Martin remains overall leader.
- Click for high resolution -
photo Copyright © 2014 Fotoreporter Sirotti/cyclingfans.com