2015 Tour Down Under Stage 1 Results
Submitted by admin on Wed, 01/21/2015 - 16:04

Follow cyclingfans on Twitter and never miss a race. Cyclingfans.com: The #1 destination on the internet for live race coverage.
- This page lists 2015 Tour Down Under results for Stage 1
See also: Tour Down Under LIVE - Tour Down Under Videos - Tour Down Under Art -
NOTE: If you believe you may not be seeing the latest content on this page, try clearing your browser's cache (or try a different browser).
- Stage 1 (Tanunda to Campbelltown (132.6 km))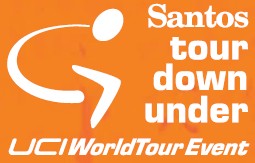 Jack Bobridge won Stage 1 ahead of Lieuwe Westra and Luke Durbridge.
More Tour Down Under Results
| | | | | | |
| --- | --- | --- | --- | --- | --- |
| Rank | Name | Nationality | Team | Age | Result |
| 1 | Jack BOBRIDGE | AUS | AUS | 26 | 2:59:44 |
| 2 | Lieuwe WESTRA | NED | AST | 33 | +0 |
| 3 | Luke DURBRIDGE | AUS | OGE | 24 | +0 |
| 4 | Maxim BELKOV | RUS | KAT | 30 | +0 |
| 5 | Niccolo BONIFAZIO | ITA | LAM | 22 | +0 |
| 6 | Gianni MEERSMAN | BEL | EQS | 30 | +0 |
| 7 | Juan Jose LOBATO DEL VALLE | ESP | MOV | 27 | +0 |
| 8 | Heinrich HAUSSLER | AUS | IAM | 31 | +0 |
| 9 | Steele VON HOFF | AUS | AUS | 28 | +0 |
| 10 | Daryl IMPEY | RSA | OGE | 31 | +0 |
| 11 | Samuel DUMOULIN | FRA | ALM | 35 | +0 |
| 12 | Simon GESCHKE | GER | TGA | 29 | +0 |
| 13 | Lorenzo MANZIN | FRA | FDJ | 21 | +0 |
| 14 | Eugenio ALAFACI | ITA | TFR | 25 | +0 |
| 15 | Nathan HAAS | AUS | TCG | 26 | +0 |
| 16 | Barry MARKUS | NED | TLJ | 24 | +0 |
| 17 | Miles SCOTSON | AUS | AUS | 21 | +0 |
| 18 | David TANNER | AUS | IAM | 31 | +0 |
| 19 | Aleksei TCATEVICH | RUS | KAT | 26 | +0 |
| 20 | Cadel EVANS | AUS | BMC | 38 | +0 |
| 21 | Luis Leon SANCHEZ GIL | ESP | AST | 32 | +0 |
| 22 | Gorka IZAGUIRRE INSAUSTI | ESP | MOV | 28 | +0 |
| 23 | Jack HAIG | AUS | AUS | 22 | +0 |
| 24 | Marco COLEDAN | ITA | TFR | 27 | +0 |
| 25 | Silvan DILLIER | SUI | BMC | 25 | +0 |
| 26 | Richie PORTE | AUS | SKY | 30 | +0 |
| 27 | Wouter WIPPERT | NED | DPC | 25 | +0 |
| 28 | Adam HANSEN | AUS | LTS | 34 | +0 |
| 29 | Geraint THOMAS | GBR | SKY | 29 | +0 |
| 30 | Greg HENDERSON | NZL | LTS | 39 | +0 |
| 31 | Laurens DE VREESE | BEL | AST | 27 | +0 |
| 32 | Marcel KITTEL | GER | TGA | 27 | +0 |
| 33 | Ruslan TLEUBAYEV | KAZ | AST | 28 | +0 |
| 34 | José HERRADA LOPEZ | ESP | MOV | 30 | +0 |
| 35 | Mathew HAYMAN | AUS | OGE | 37 | +0 |
| 36 | Chad HAGA | USA | TGA | 27 | +0 |
| 37 | George BENNETT | NZL | TLJ | 25 | +0 |
| 38 | Julien BERARD | FRA | ALM | 28 | +0 |
| 39 | Jesper HANSEN | DEN | TCS | 25 | +0 |
| 40 | Tom DUMOULIN | NED | TGA | 25 | +0 |
| 41 | Tiago MACHADO | POR | KAT | 30 | +0 |
| 42 | Calvin WATSON | AUS | TFR | 22 | +0 |
| 43 | Ruben FERNANDEZ | ESP | MOV | 24 | +0 |
| 44 | Michael ROGERS | AUS | TCS | 36 | +0 |
| 45 | Eros CAPECCHI | ITA | MOV | 29 | +0 |
| 46 | Christopher SUTTON | AUS | SKY | 31 | +0 |
| 47 | Oliver ZAUGG | SUI | TCS | 34 | +0 |
| 48 | Manuele MORI | ITA | LAM | 35 | +0 |
| 49 | Timo ROOSEN | NED | TLJ | 22 | +0 |
| 50 | Sergey LAGUTIN | RUS | KAT | 34 | +0 |
| 51 | Alexander EDMONSON | AUS | AUS | 22 | +0 |
| 52 | Arnold JEANNESSON | FRA | FDJ | 29 | +0 |
| 53 | Simon CLARKE | AUS | OGE | 29 | +0 |
| 54 | Tsgabu Gebremaryam GRMAY | ETH | LAM | 24 | +0 |
| 55 | Vladimir ISAYCHEV | RUS | KAT | 29 | +0 |
| 56 | Roger KLUGE | GER | IAM | 29 | +0 |
| 57 | Travis MEYER | AUS | DPC | 26 | +0 |
| 58 | Vicente REYNES MIMO | ESP | IAM | 34 | +0 |
| 59 | Martin ELMIGER | SUI | IAM | 37 | +0 |
| 60 | Thomas DE GENDT | BEL | LTS | 29 | +0 |
| 61 | Pablo LASTRAS GARCIA | ESP | MOV | 39 | +0 |
| 62 | Hayden ROULSTON | NZL | TFR | 34 | +0 |
| 63 | Rohan DENNIS | AUS | BMC | 25 | +0 |
| 64 | Jarlinson PANTANO | COL | IAM | 27 | +0 |
| 65 | Bertjan LINDEMAN | NED | TLJ | 26 | +0 |
| 66 | Jérémy ROY | FRA | FDJ | 32 | +0 |
| 67 | Davide MALACARNE | ITA | AST | 28 | +0 |
| 68 | Maxime BOUET | FRA | EQS | 29 | +0 |
| 69 | Christopher JUUL JENSEN | DEN | TCS | 26 | +0 |
| 70 | Timothy ROE | AUS | DPC | 26 | +0 |
| 71 | Moreno MOSER | ITA | TCG | 25 | +0 |
| 72 | Cameron MEYER | AUS | OGE | 27 | +0 |
| 73 | Alex HOWES | USA | TCG | 27 | +0 |
| 74 | Olivier LE GAC | FRA | FDJ | 22 | +0 |
| 75 | Dario CATALDO | ITA | AST | 30 | +0 |
| 76 | Cédric PINEAU | FRA | FDJ | 30 | +0 |
| 77 | David DE LA CRUZ MELGAREJO | ESP | EQS | 26 | +0 |
| 78 | Ian STANNARD | GBR | SKY | 28 | +0 |
| 79 | Laurent DIDIER | LUX | TFR | 31 | +0 |
| 80 | Martijn KEIZER | NED | TLJ | 27 | +0 |
| 81 | Lars BOOM | NED | AST | 30 | +0 |
| 82 | Peter STETINA | USA | BMC | 28 | +0 |
| 83 | Rick FLENS | NED | TLJ | 32 | +0 |
| 84 | Domenico POZZOVIVO | ITA | ALM | 33 | +0 |
| 85 | Robert POWER | AUS | AUS | 20 | +0 |
| 86 | Danilo WYSS | SUI | BMC | 30 | +0 |
| 87 | Biel KADRI | FRA | ALM | 29 | +0 |
| 88 | Jussi VEIKKANEN | FIN | FDJ | 34 | +0 |
| 89 | Lars Ytting BAK | DEN | LTS | 35 | +0 |
| 90 | Ryder HESJEDAL | CAN | TCG | 35 | +0 |
| 91 | Rudiger SELIG | GER | KAT | 26 | +0 |
| 92 | Kristijan DURASEK | CRO | LAM | 28 | +0 |
| 93 | Axel DOMONT | FRA | ALM | 25 | +0 |
| 94 | Giampaolo CARUSO | ITA | KAT | 35 | +0 |
| 95 | Lasse Norman HANSEN | DEN | TCG | 23 | +0 |
| 96 | Davide VILLELLA | ITA | TCG | 24 | +0 |
| 97 | Stef CLEMENT | NED | IAM | 33 | +0 |
| 98 | Martin VELITS | SVK | EQS | 30 | +0 |
| 99 | Manuele BOARO | ITA | TCS | 28 | +0 |
| 100 | Daniel MCCONNELL | AUS | TFR | 30 | +0 |
| 101 | Pieter SERRY | BEL | EQS | 27 | +0 |
| 102 | Peter KENNAUGH | GBR | SKY | 26 | +0 |
| 103 | Neil VAN DER PLOEG | AUS | AUS | 28 | +0 |
| 104 | Davide CIMOLAI | ITA | LAM | 26 | +0 |
| 105 | Sam BEWLEY | NZL | OGE | 28 | +0 |
| 106 | Mark RENSHAW | AUS | EQS | 33 | +17 |
| 107 | Enrique SANZ | ESP | MOV | 26 | +17 |
| 108 | Jack BAUER | NZL | TCG | 30 | +17 |
| 109 | William CLARKE | AUS | DPC | 30 | +17 |
| 110 | Campbell Flakemore | AUS | BMC | 23 | +23 |
| 111 | Sébastien CHAVANEL | FRA | FDJ | 34 | +23 |
| 112 | Kenny DE HAES | BEL | LTS | 31 | +25 |
| 113 | Albert TIMMER | NED | TGA | 30 | +25 |
| 114 | Yves LAMPAERT | BEL | EQS | 24 | +37 |
| 115 | Maarten TJALLINGII | NED | TLJ | 38 | +44 |
| 116 | Matteo BONO | ITA | LAM | 32 | +46 |
| 117 | Koen DE KORT | NED | TGA | 33 | +59 |
| 118 | Michael SCHÄR | SUI | BMC | 29 | +59 |
| 119 | Gert DOCKX | BEL | LTS | 27 | +1:09 |
| 120 | Graeme BROWN | AUS | DPC | 36 | +1:28 |
| 121 | Pavel BRUTT | RUS | TCS | 33 | +2:08 |
| 122 | Salvatore PUCCIO | ITA | SKY | 26 | +5:40 |
| 123 | Martin KOHLER | SUI | DPC | 30 | +5:40 |
| 124 | Michael HEPBURN | AUS | OGE | 24 | +5:40 |
| 125 | Luke ROWE | GBR | SKY | 25 | +5:40 |
| 126 | Alexis GOUGEARD | FRA | ALM | 22 | +6:11 |
| 127 | Giacomo NIZZOLO | ITA | TFR | 26 | +6:11 |
| 128 | Boris VALLEE | BEL | LTS | 22 | +6:11 |
| 129 | Roberto FERRARI | ITA | LAM | 32 | +6:11 |
| 130 | Christophe RIBLON | FRA | ALM | 34 | +6:11 |
| 131 | Jordan KERBY | AUS | DPC | 23 | +6:11 |
| 132 | Michal KOLÁR | SVK | TCS | 23 | +8:36 |
| 133 | Lawson CRADDOCK | USA | TGA | 23 | +10:50 |
General Classification after Stage 1
| | | | | | |
| --- | --- | --- | --- | --- | --- |
| Rank | Name | Nationality | Team | Age | Result |
| 1 | Jack BOBRIDGE | Australia | AUS | 26 | 2:59:31 |
| 2 | Lieuwe WESTRA | Netherlands | AST | 33 | +4 |
| 3 | Luke DURBRIDGE | Australia | OGE | 24 | +6 |
| 4 | Maxim BELKOV | Russia | KAT | 30 | +10 |
| 5 | Niccolo BONIFAZIO | Italy | LAM | 22 | +13 |
| 6 | Gianni MEERSMAN | Belgium | EQS | 30 | +13 |
| 7 | Juan Jose LOBATO DEL VALLE | Spain | MOV | 27 | +13 |
| 8 | Heinrich HAUSSLER | Australia | IAM | 31 | +13 |
| 9 | Steele VON HOFF | Australia | AUS | 28 | +13 |
| 10 | Daryl IMPEY | South Africa | OGE | 31 | +13 |
| 11 | Samuel DUMOULIN | France | ALM | 35 | +13 |
| 12 | Simon GESCHKE | Germany | TGA | 29 | +13 |
| 13 | Lorenzo MANZIN | France | FDJ | 21 | +13 |
| 14 | Eugenio ALAFACI | Italy | TFR | 25 | +13 |
| 15 | Nathan HAAS | Australia | TCG | 26 | +13 |
| 16 | Barry MARKUS | Netherlands | TLJ | 24 | +13 |
| 17 | Miles SCOTSON | Australia | AUS | 21 | +13 |
| 18 | David TANNER | Australia | IAM | 31 | +13 |
| 19 | Aleksei TCATEVICH | Russia | KAT | 26 | +13 |
| 20 | Cadel EVANS | Australia | BMC | 38 | +13 |
| 21 | Luis Leon SANCHEZ GIL | Spain | AST | 32 | +13 |
| 22 | Gorka IZAGUIRRE INSAUSTI | Spain | MOV | 28 | +13 |
| 23 | Jack HAIG | Australia | AUS | 22 | +13 |
| 24 | Marco COLEDAN | Italy | TFR | 27 | +13 |
| 25 | Silvan DILLIER | Switzerland | BMC | 25 | +13 |
| 26 | Richie PORTE | Australia | SKY | 30 | +13 |
| 27 | Wouter WIPPERT | Netherlands | DPC | 25 | +13 |
| 28 | Adam HANSEN | Australia | LTS | 34 | +13 |
| 29 | Geraint THOMAS | Great Britain | SKY | 29 | +13 |
| 30 | Greg HENDERSON | New Zealand | LTS | 39 | +13 |
| 31 | Laurens DE VREESE | Belgium | AST | 27 | +13 |
| 32 | Marcel KITTEL | Germany | TGA | 27 | +13 |
| 33 | Ruslan TLEUBAYEV | Kazakhstan | AST | 28 | +13 |
| 34 | José HERRADA LOPEZ | Spain | MOV | 30 | +13 |
| 35 | Mathew HAYMAN | Australia | OGE | 37 | +13 |
| 36 | Chad HAGA | United States | TGA | 27 | +13 |
| 37 | George BENNETT | New Zealand | TLJ | 25 | +13 |
| 38 | Julien BERARD | France | ALM | 28 | +13 |
| 39 | Jesper HANSEN | Denmark | TCS | 25 | +13 |
| 40 | Tom DUMOULIN | Netherlands | TGA | 25 | +13 |
| 41 | Tiago MACHADO | Portugal | KAT | 30 | +13 |
| 42 | Calvin WATSON | Australia | TFR | 22 | +13 |
| 43 | Ruben FERNANDEZ | Spain | MOV | 24 | +13 |
| 44 | Michael ROGERS | Australia | TCS | 36 | +13 |
| 45 | Eros CAPECCHI | Italy | MOV | 29 | +13 |
| 46 | Christopher SUTTON | Australia | SKY | 31 | +13 |
| 47 | Oliver ZAUGG | Switzerland | TCS | 34 | +13 |
| 48 | Manuele MORI | Italy | LAM | 35 | +13 |
| 49 | Timo ROOSEN | Netherlands | TLJ | 22 | +13 |
| 50 | Sergey LAGUTIN | Russia | KAT | 34 | +13 |
| 51 | Alexander EDMONSON | Australia | AUS | 22 | +13 |
| 52 | Arnold JEANNESSON | France | FDJ | 29 | +13 |
| 53 | Simon CLARKE | Australia | OGE | 29 | +13 |
| 54 | Tsgabu Gebremaryam GRMAY | Ethiopia | LAM | 24 | +13 |
| 55 | Vladimir ISAYCHEV | Russia | KAT | 29 | +13 |
| 56 | Roger KLUGE | Germany | IAM | 29 | +13 |
| 57 | Travis MEYER | Australia | DPC | 26 | +13 |
| 58 | Vicente REYNES MIMO | Spain | IAM | 34 | +13 |
| 59 | Martin ELMIGER | Switzerland | IAM | 37 | +13 |
| 60 | Thomas DE GENDT | Belgium | LTS | 29 | +13 |
| 61 | Pablo LASTRAS GARCIA | Spain | MOV | 39 | +13 |
| 62 | Hayden ROULSTON | New Zealand | TFR | 34 | +13 |
| 63 | Rohan DENNIS | Australia | BMC | 25 | +13 |
| 64 | Jarlinson PANTANO | Colombia | IAM | 27 | +13 |
| 65 | Bertjan LINDEMAN | Netherlands | TLJ | 26 | +13 |
| 66 | Jérémy ROY | France | FDJ | 32 | +13 |
| 67 | Davide MALACARNE | Italy | AST | 28 | +13 |
| 68 | Maxime BOUET | France | EQS | 29 | +13 |
| 69 | Christopher JUUL JENSEN | Denmark | TCS | 26 | +13 |
| 70 | Timothy ROE | Australia | DPC | 26 | +13 |
| 71 | Moreno MOSER | Italy | TCG | 25 | +13 |
| 72 | Cameron MEYER | Australia | OGE | 27 | +13 |
| 73 | Alex HOWES | United States | TCG | 27 | +13 |
| 74 | Olivier LE GAC | France | FDJ | 22 | +13 |
| 75 | Dario CATALDO | Italy | AST | 30 | +13 |
| 76 | Cédric PINEAU | France | FDJ | 30 | +13 |
| 77 | David DE LA CRUZ MELGAREJO | Spain | EQS | 26 | +13 |
| 78 | Ian STANNARD | Great Britain | SKY | 28 | +13 |
| 79 | Laurent DIDIER | Luxembourg | TFR | 31 | +13 |
| 80 | Martijn KEIZER | Netherlands | TLJ | 27 | +13 |
| 81 | Lars BOOM | Netherlands | AST | 30 | +13 |
| 82 | Peter STETINA | United States | BMC | 28 | +13 |
| 83 | Rick FLENS | Netherlands | TLJ | 32 | +13 |
| 84 | Domenico POZZOVIVO | Italy | ALM | 33 | +13 |
| 85 | Robert POWER | Australia | AUS | 20 | +13 |
| 86 | Danilo WYSS | Switzerland | BMC | 30 | +13 |
| 87 | Biel KADRI | France | ALM | 29 | +13 |
| 88 | Jussi VEIKKANEN | Finland | FDJ | 34 | +13 |
| 89 | Lars Ytting BAK | Denmark | LTS | 35 | +13 |
| 90 | Ryder HESJEDAL | Canada | TCG | 35 | +13 |
| 91 | Rudiger SELIG | Germany | KAT | 26 | +13 |
| 92 | Kristijan DURASEK | Croatia | LAM | 28 | +13 |
| 93 | Axel DOMONT | France | ALM | 25 | +13 |
| 94 | Giampaolo CARUSO | Italy | KAT | 35 | +13 |
| 95 | Lasse Norman HANSEN | Denmark | TCG | 23 | +13 |
| 96 | Davide VILLELLA | Italy | TCG | 24 | +13 |
| 97 | Stef CLEMENT | Netherlands | IAM | 33 | +13 |
| 98 | Martin VELITS | Slovakia | EQS | 30 | +13 |
| 99 | Manuele BOARO | Italy | TCS | 28 | +13 |
| 100 | Daniel MCCONNELL | Australia | TFR | 30 | +13 |
| 101 | Pieter SERRY | Belgium | EQS | 27 | +13 |
| 102 | Peter KENNAUGH | Great Britain | SKY | 26 | +13 |
| 103 | Neil VAN DER PLOEG | Australia | AUS | 28 | +13 |
| 104 | Davide CIMOLAI | Italy | LAM | 26 | +13 |
| 105 | Sam BEWLEY | New Zealand | OGE | 28 | +13 |
| 106 | Mark RENSHAW | Australia | EQS | 33 | +30 |
| 107 | Enrique SANZ | Spain | MOV | 26 | +30 |
| 108 | Jack BAUER | New Zealand | TCG | 30 | +30 |
| 109 | William CLARKE | Australia | DPC | 30 | +30 |
| 110 | Campbell Flakemore | Australia | BMC | 23 | +36 |
| 111 | Sébastien CHAVANEL | France | FDJ | 34 | +36 |
| 112 | Kenny DE HAES | Belgium | LTS | 31 | +38 |
| 113 | Albert TIMMER | Netherlands | TGA | 30 | +38 |
| 114 | Yves LAMPAERT | Belgium | EQS | 24 | +50 |
| 115 | Maarten TJALLINGII | Netherlands | TLJ | 38 | +57 |
| 116 | Matteo BONO | Italy | LAM | 32 | +59 |
| 117 | Koen DE KORT | Netherlands | TGA | 33 | +1:12 |
| 118 | Michael SCHÄR | Switzerland | BMC | 29 | +1:12 |
| 119 | Gert DOCKX | Belgium | LTS | 27 | +1:22 |
| 120 | Graeme BROWN | Australia | DPC | 36 | +1:41 |
| 121 | Pavel BRUTT | Russia | TCS | 33 | +2:21 |
| 122 | Salvatore PUCCIO | Italy | SKY | 26 | +5:53 |
| 123 | Martin KOHLER | Switzerland | DPC | 30 | +5:53 |
| 124 | Michael HEPBURN | Australia | OGE | 24 | +5:53 |
| 125 | Luke ROWE | Great Britain | SKY | 25 | +5:53 |
| 126 | Alexis GOUGEARD | France | ALM | 22 | +6:24 |
| 127 | Giacomo NIZZOLO | Italy | TFR | 26 | +6:24 |
| 128 | Boris VALLEE | Belgium | LTS | 22 | +6:24 |
| 129 | Roberto FERRARI | Italy | LAM | 32 | +6:24 |
| 130 | Christophe RIBLON | France | ALM | 34 | +6:24 |
| 131 | Jordan KERBY | Australia | DPC | 23 | +6:24 |
| 132 | Michal KOLÁR | Slovakia | TCS | 23 | +8:49 |
| 133 | Lawson CRADDOCK | United States | TGA | 23 | +11:03 |