2010 USA Cycling Cyclocross National Championships photos - Elite Men
Submitted by admin on Fri, 12/17/2010 - 03:27

Follow cyclingfans on Twitter and never miss a race. Cyclingfans.com: The #1 destination on the internet for live race coverage.
- This gallery is for the Elite Men race. For the Men 30-34 race, click here.
- Note: High resolution versions of all photos can be viewed by clicking the "high resolution" link under each photo.
Photos by Laura Alber and Martine Mlinaric - Editor: Pete Geyer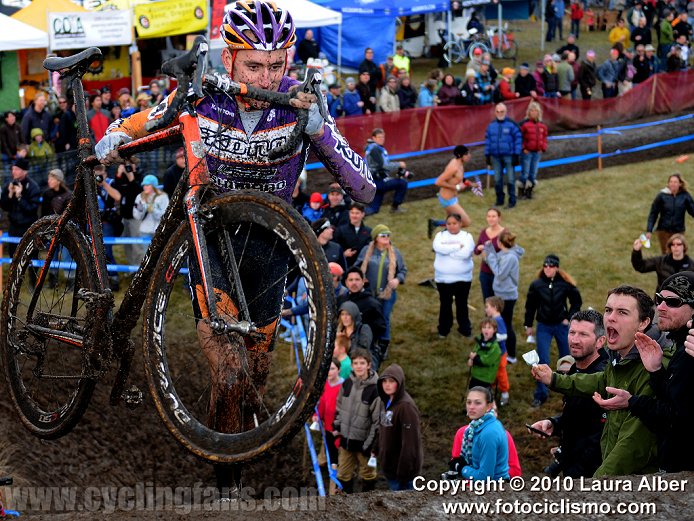 2010 USA Cycling Cyclocross National Championships - Elite Men: The local favorite: Ryan Trebon (Kona) of Bend, Oregon.
- Click for high resolution -
photo Copyright © 2010 Laura Alber/www.fotociclismo.com
More photos below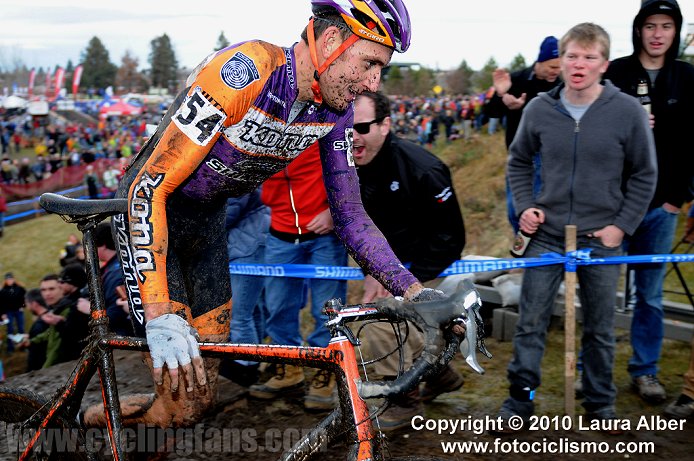 Trebon.
- Click for high resolution -
photo Copyright © 2010 Laura Alber/www.fotociclismo.com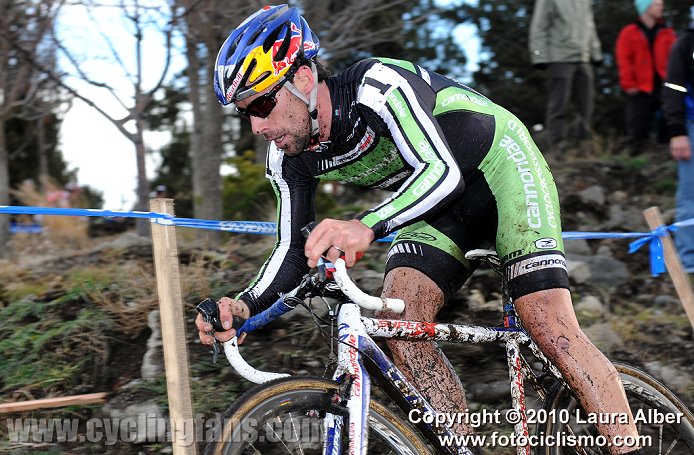 The defending champion: Tim Johnson (Cannondale).
- Click for high resolution -
photo Copyright © 2010 Laura Alber/www.fotociclismo.com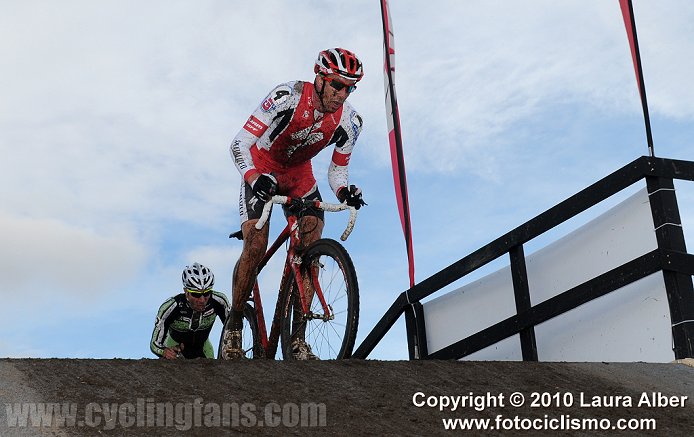 The mountain biker: Todd Wells (Specialized). Having won two mountain bike titles in 2010, Wells entered the cyclocross nationals looking for his first cross win of the season.
- Click for high resolution -
photo Copyright © 2010 Laura Alber/www.fotociclismo.com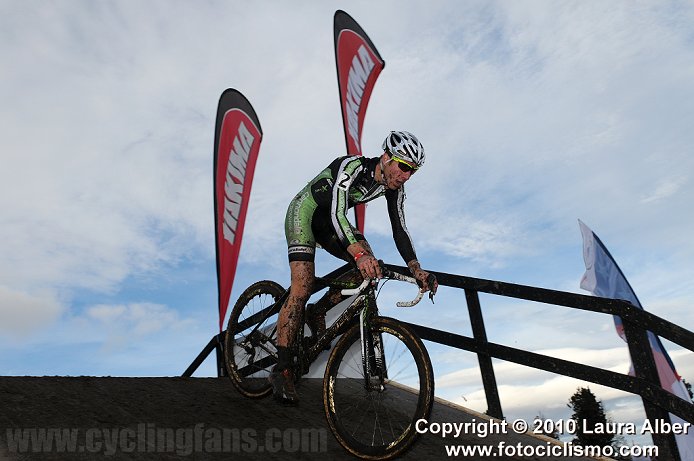 The favorite: Jeremy Powers (Cannondale). Powers entered the cyclocross nationals having just won the 2010 USGP title. He also won the North American Cyclocross Trophy (NACT) overall.
- Click for high resolution -
photo Copyright © 2010 Laura Alber/www.fotociclismo.com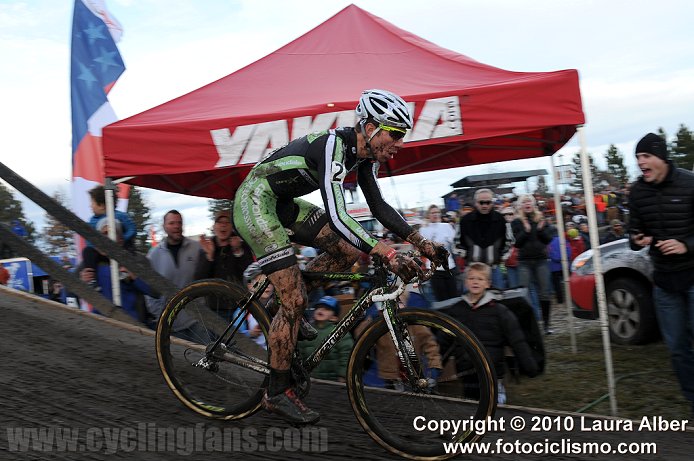 Jeremy Powers
- Click for high resolution -
photo Copyright © 2010 Laura Alber/www.fotociclismo.com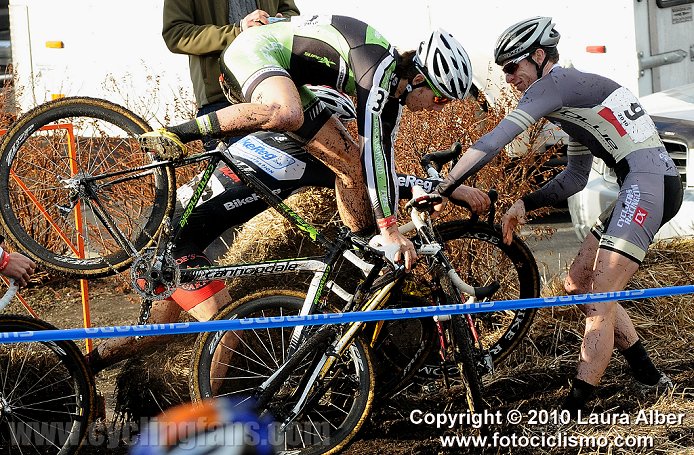 James Driscoll (Cannondale) goes airborne in one of several crashes early in the race. Justin Lindine, rear, and Tristan Schouten, right, are tangled up in the mishap.
- Click for high resolution -
photo Copyright © 2010 Laura Alber/www.fotociclismo.com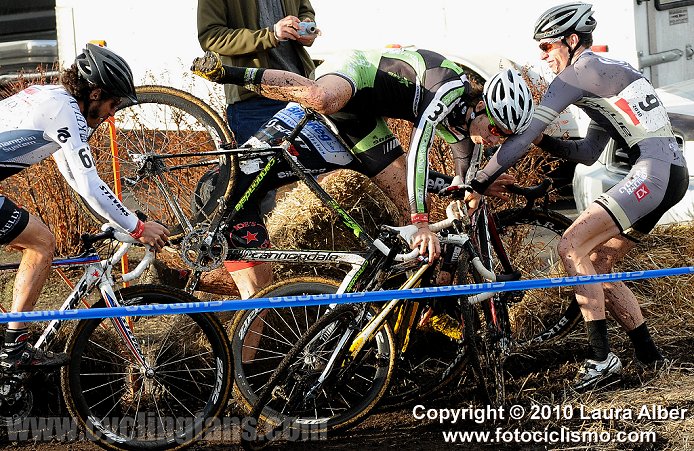 Alex Candelario, left, is caught behind the crash.
- Click for high resolution -
photo Copyright © 2010 Laura Alber/www.fotociclismo.com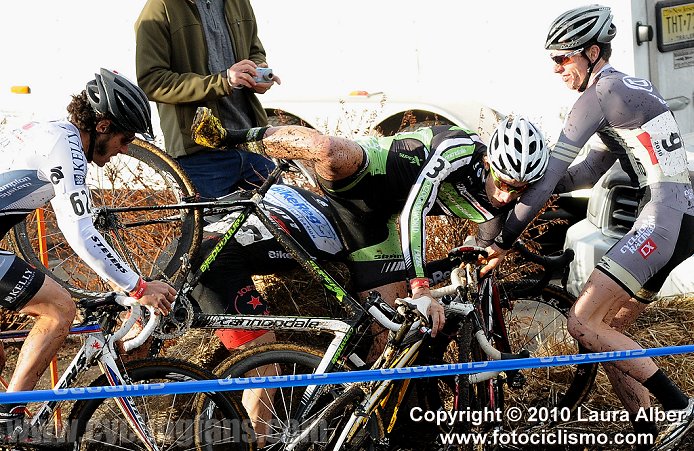 - Click for high resolution -
photo Copyright © 2010 Laura Alber/www.fotociclismo.com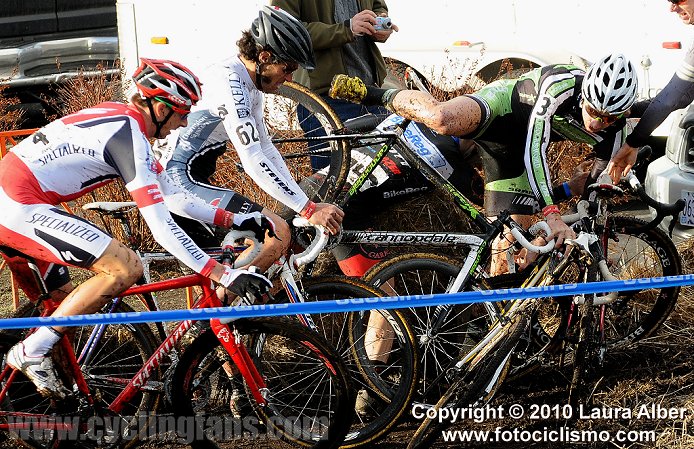 Todd Wells is also right behind the crash but manages to avoid it.
- Click for high resolution -
photo Copyright © 2010 Laura Alber/www.fotociclismo.com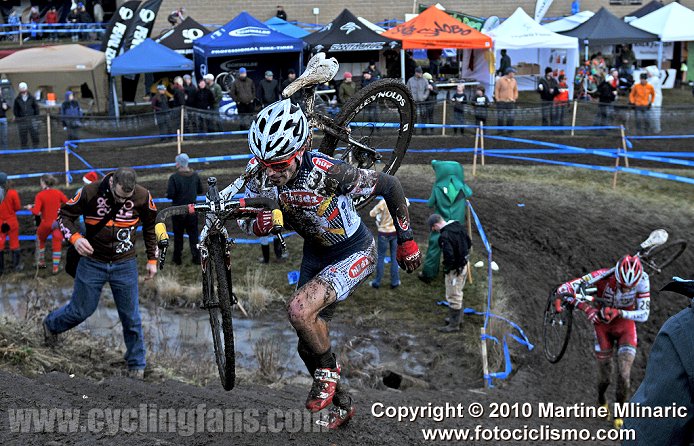 Matthew Pacocha (Hudz-Subaru) races in the Elite field the day after winning the Men 30-34 title.
- Click for high resolution -
photo Copyright © 2010 Martine Mlinaric/www.fotociclismo.com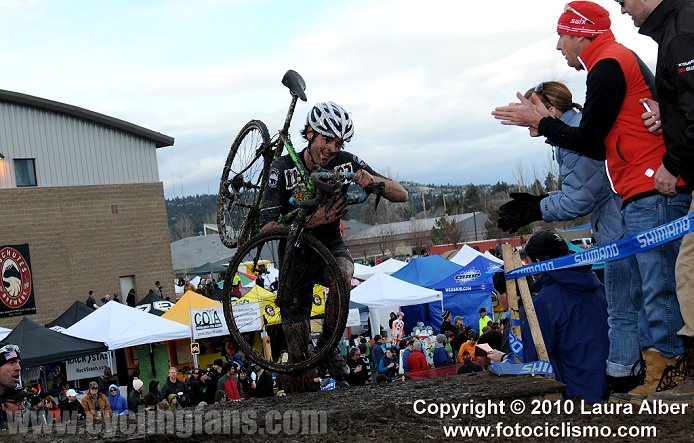 A racer reaches the top of the stairs.
- Click for high resolution -
photo Copyright © 2010 Laura Alber/www.fotociclismo.com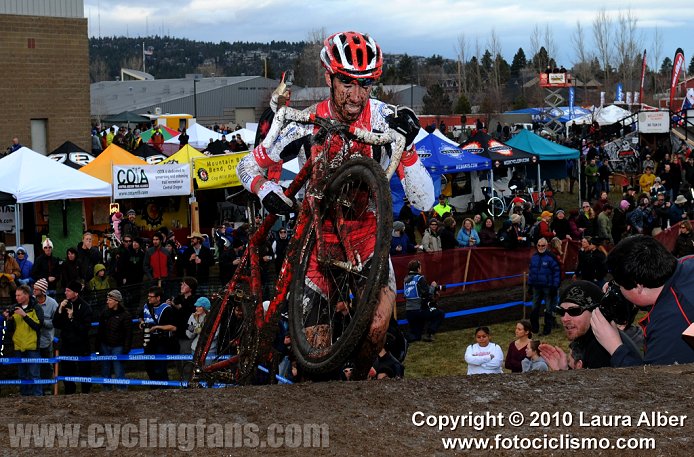 Todd Wells, out in front of the race.
- Click for high resolution -
photo Copyright © 2010 Laura Alber/www.fotociclismo.com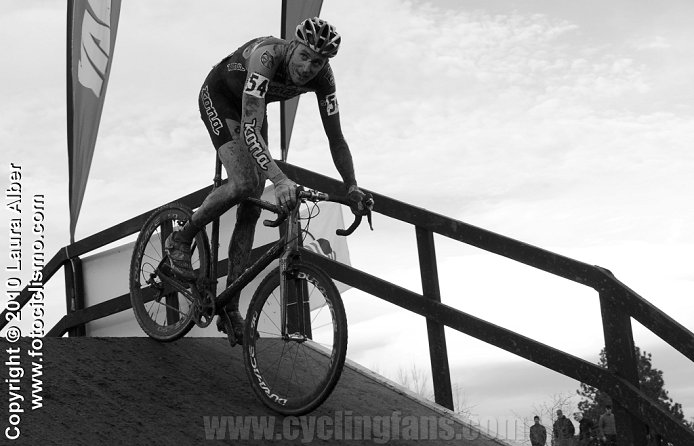 Trebon chases Wells.
- Click for high resolution -
photo Copyright © 2010 Laura Alber/www.fotociclismo.com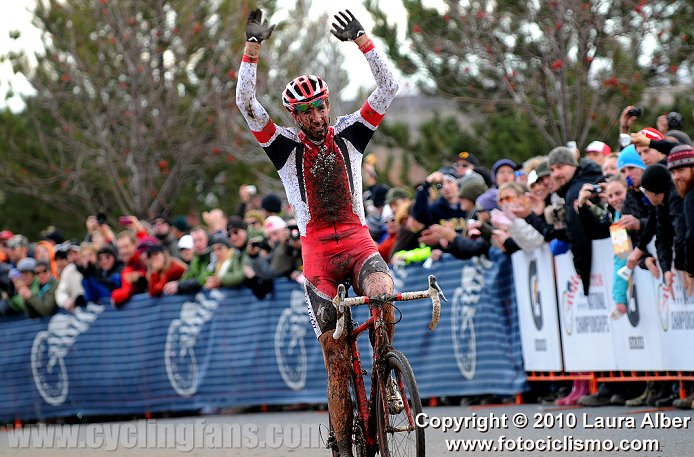 Todd Wells wins the national championship for the third time in his career.
- Click for high resolution -
photo Copyright © 2010 Laura Alber/www.fotociclismo.com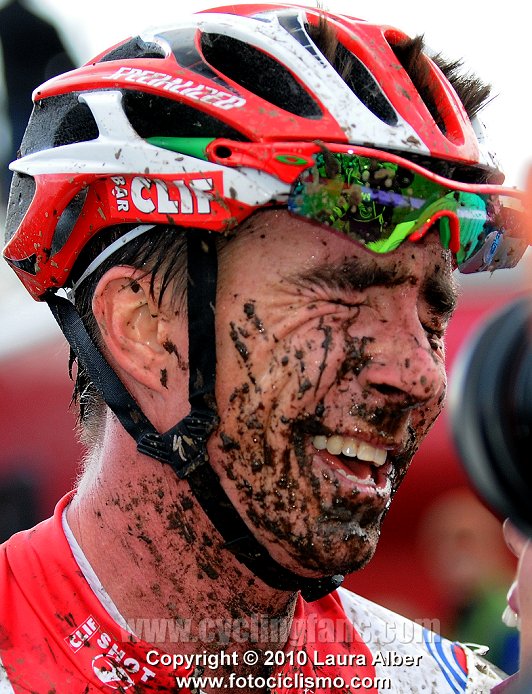 Todd Wells immediately following his victory.
- Click for high resolution -
photo Copyright © 2010 Laura Alber/www.fotociclismo.com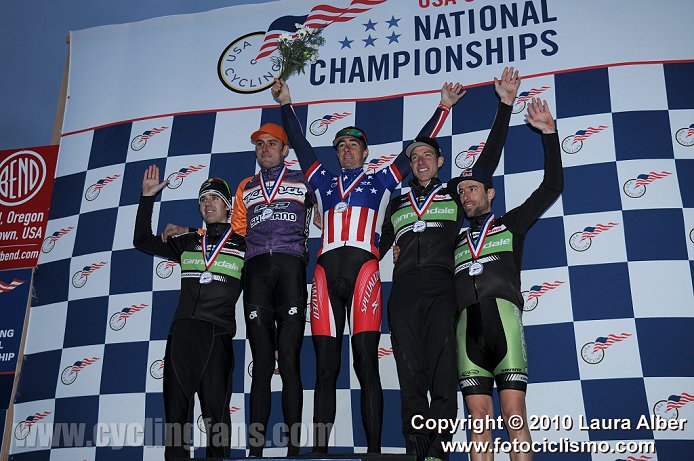 The Elite Men podium: James Driscoll (4th), Ryan Trebon (2nd), Todd Wells (1st), Jeremy Powers (3rd) and Tim Johnson (5th)
- Click for high resolution -
photo Copyright © 2010 Laura Alber/www.fotociclismo.com
- More photos to come