2014 Tour of Oman Stage 1 Results
Submitted by admin on Tue, 02/18/2014 - 13:51

Follow cyclingfans on Twitter and never miss a race. Cyclingfans.com: The #1 destination on the internet for live race coverage.
- This page lists 2014 Tour of Oman results for Stage 1

- Stage 1 (As Suwayq Castle to Naseem Garden (164.5 km)) -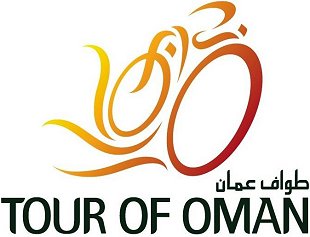 André Greipel (Lotto Belisol) won Stage 1 ahead of Leigh Howard and Nicola Ruffoni and is first race leader.
| | | | | |
| --- | --- | --- | --- | --- |
| Rank | Name | Nationality | Team | Result |
| 1 | André GREIPEL | GER | LTB | 4:03:31 |
| 2 | Leigh HOWARD | AUS | OGE | +0 |
| 3 | Nicola RUFFONI | ITA | BAR | +0 |
| 4 | Nacer BOUHANNI | FRA | FDJ | +0 |
| 5 | Tom BOONEN | BEL | OPQ | +0 |
| 6 | Michael VAN STAEYEN | BEL | TSV | +0 |
| 7 | Barry MARKUS | NED | BEL | +0 |
| 8 | Steve CHAINEL | FRA | ALM | +0 |
| 9 | Alexander KRISTOFF | NOR | KAT | +0 |
| 10 | Borut BOZIC | SLO | AST | +0 |
| 11 | Filippo FORTIN | ITA | BAR | +0 |
| 12 | Daniele BENNATI | ITA | TCS | +0 |
| 13 | Ben SWIFT | GBR | SKY | +0 |
| 14 | Pieter VANSPEYBROUCK | BEL | TSV | +0 |
| 15 | Greg VAN AVERMAET | BEL | BMC | +0 |
| 16 | Pieter JACOBS | BEL | TSV | +0 |
| 17 | Dario CATALDO | ITA | SKY | +0 |
| 18 | Peter SAGAN | SVK | CAN | +0 |
| 19 | Sébastien TURGOT | FRA | ALM | +0 |
| 20 | Robert FöRSTER | GER | UHC | +0 |
| 21 | Zakkari DEMPSTER | AUS | TNE | +0 |
| 22 | Dominik NERZ | GER | BMC | +0 |
| 23 | Sam BENNETT | IRL | TNE | +0 |
| 24 | Christopher FROOME | GBR | SKY | +0 |
| 25 | Romain BARDET | FRA | ALM | +0 |
| 26 | Peter VELITS | SVK | BMC | +0 |
| 27 | Arthur VAN OVERBERGHE | BEL | TSV | +0 |
| 28 | Jurgen ROELANDTS | BEL | LTB | +0 |
| 29 | Pim LIGTHART | NED | LTB | +0 |
| 30 | Roman KREUZIGER | CZE | TCS | +0 |
| 31 | Frantisek PADOUR | CZE | TNE | +0 |
| 32 | Heinrich HAUSSLER | AUS | IAM | +0 |
| 33 | Sébastien CHAVANEL | FRA | FDJ | +0 |
| 34 | Tejay VAN GARDEREN | USA | BMC | +0 |
| 35 | Marcus BURGHARDT | GER | BMC | +0 |
| 36 | Grégory RAST | SUI | TFR | +0 |
| 37 | John MURPHY | USA | UHC | +0 |
| 38 | Daryl IMPEY | RSA | OGE | +0 |
| 39 | Rigoberto URAN URAN | COL | OPQ | +0 |
| 40 | Yaroslav POPOVYCH | UKR | TFR | +0 |
| 41 | Tony GALLOPIN | FRA | LTB | +0 |
| 42 | Robert GESINK | NED | BEL | +0 |
| 43 | Alan MARANGONI | ITA | CAN | +0 |
| 44 | Alessandro DE MARCHI | ITA | CAN | +0 |
| 45 | Francesco GAVAZZI | ITA | AST | +0 |
| 46 | Kristijan KOREN | SLO | CAN | +0 |
| 47 | Nicolas ROCHE | IRL | TCS | +0 |
| 48 | Jens KEUKELEIRE | BEL | OGE | +0 |
| 49 | William BONNET | FRA | FDJ | +0 |
| 50 | Philippe GILBERT | BEL | BMC | +0 |
| 51 | Murilo Antonio FISCHER | BRA | FDJ | +0 |
| 52 | Mikel NIEVE ITURALDE | ESP | SKY | +0 |
| 53 | Frank SCHLECK | LUX | TFR | +0 |
| 54 | David LOPEZ GARCIA | ESP | SKY | +0 |
| 55 | Sergio Luis HENAO MONTOYA | COL | SKY | +0 |
| 56 | Michael SCHÄR | SUI | BMC | +0 |
| 57 | Preben VAN HECKE | BEL | TSV | +0 |
| 58 | Jurgen VAN DEN BROECK | BEL | LTB | +0 |
| 59 | Hayden ROULSTON | NZL | TFR | +0 |
| 60 | Lars Ytting BAK | DEN | LTB | +0 |
| 61 | Sébastien HINAULT | FRA | IAM | +0 |
| 62 | Jesse SERGENT | NZL | TFR | +0 |
| 63 | Vincenzo NIBALI | ITA | AST | +0 |
| 64 | Martin ELMIGER | SUI | IAM | +0 |
| 65 | Valerio AGNOLI | ITA | AST | +0 |
| 66 | Thomas LÖVKVIST | SWE | IAM | +0 |
| 67 | Zico WAEYTENS | BEL | TSV | +0 |
| 68 | Martin KOHLER | SUI | BMC | +0 |
| 69 | Biel KADRI | FRA | ALM | +0 |
| 70 | Arnold JEANNESSON | FRA | FDJ | +0 |
| 71 | Evan HUFFMAN | USA | AST | +0 |
| 72 | Kevin ISTA | BEL | IAM | +0 |
| 73 | Stijn VANDENBERGH | BEL | OPQ | +0 |
| 74 | Lieuwe WESTRA | NED | AST | +0 |
| 75 | Marc DEMAAR | NED | UHC | +0 |
| 76 | Leopold KONIG | CZE | TNE | +0 |
| 77 | Niki TERPSTRA | NED | OPQ | +0 |
| 78 | Stijn DEVOLDER | BEL | TFR | +0 |
| 79 | Lucas EUSER | USA | UHC | +0 |
| 80 | Marcel SIEBERG | GER | LTB | +0 |
| 81 | Maxim IGLINSKY | KAZ | AST | +0 |
| 82 | David DE LA CRUZ MELGAREJO | ESP | TNE | +0 |
| 83 | Andy SCHLECK | LUX | TFR | +0 |
| 84 | Gatis SMUKULIS | LAT | KAT | +0 |
| 85 | Andreas SCHILLINGER | GER | TNE | +0 |
| 86 | Karsten KROON | NED | TCS | +0 |
| 87 | Domenico POZZOVIVO | ITA | ALM | +0 |
| 88 | Ivan SANTAROMITA | ITA | OGE | +0 |
| 89 | Bartosz HUZARSKI | POL | TNE | +0 |
| 90 | Zdenek STYBAR | CZE | OPQ | +0 |
| 91 | Alessandro BAZZANA | ITA | UHC | +0 |
| 92 | Michael MORKOV | DEN | TCS | +0 |
| 93 | Joaquin RODRIGUEZ OLIVER | ESP | KAT | +0 |
| 94 | Daniel MORENO FERNANDEZ | ESP | KAT | +0 |
| 95 | Marco CANOLA | ITA | BAR | +0 |
| 96 | Enrico BATTAGLIN | ITA | BAR | +0 |
| 97 | Thomas SPRENGERS | BEL | TSV | +0 |
| 98 | Marcel AREGGER | SUI | IAM | +0 |
| 99 | Moreno MOSER | ITA | CAN | +0 |
| 100 | Stefano LOCATELLI | ITA | BAR | +0 |
| 101 | Kanstantsin SIUTSOU | BLR | SKY | +0 |
| 102 | Stef CLEMENT | NED | BEL | +0 |
| 103 | Viacheslav KUZNETSOV | RUS | KAT | +0 |
| 104 | Cameron MEYER | AUS | OGE | +0 |
| 105 | Kenny ELISSONDE | FRA | FDJ | +0 |
| 106 | Sébastien MINARD | FRA | ALM | +0 |
| 107 | Nicola BOEM | ITA | BAR | +0 |
| 108 | Rudiger SELIG | GER | KAT | +0 |
| 109 | Michel KOCH | GER | CAN | +0 |
| 110 | Paolo COLONNA | ITA | BAR | +0 |
| 111 | Mathias FRANK | SUI | IAM | +0 |
| 112 | Matti BRESCHEL | DEN | TCS | +0 |
| 113 | Johann TSCHOPP | SUI | IAM | +0 |
| 114 | Fabian CANCELLARA | SUI | TFR | +0 |
| 115 | Manuele BOARO | ITA | TCS | +0 |
| 116 | Michael ALBASINI | SUI | OGE | +0 |
| 117 | Vladimir ISAICHEV | RUS | KAT | +0 |
| 118 | Danny PATE | USA | SKY | +0 |
| 119 | Cesare BENEDETTI | ITA | TNE | +0 |
| 120 | Gert STEEGMANS | BEL | OPQ | +0 |
| 121 | Lars BOOM | NED | BEL | +0 |
| 122 | Christopher JUUL JENSEN | DEN | TCS | +0 |
| 123 | Gert DOCKX | BEL | LTB | +0 |
| 124 | Paolo LONGO BORGHINI | ITA | CAN | +0 |
| 125 | Jelle WALLAYS | BEL | TSV | +0 |
| 126 | Aldo Ino ILESIC | SLO | UHC | +15 |
| 127 | Jens MOURIS | NED | OGE | +15 |
| 128 | Michael HEPBURN | AUS | OGE | +15 |
| 129 | Aliaksandr KUCHYNSKI | BLR | KAT | +15 |
| 130 | Robert WAGNER | GER | BEL | +15 |
| 131 | Christopher JONES | USA | UHC | +15 |
| 132 | Matteo TRENTIN | ITA | OPQ | +15 |
| 133 | Oscar GATTO | ITA | CAN | +19 |
| 134 | Martijn MAASKANT | NED | UHC | +29 |
| 135 | Dmitriy MURAVYEV | KAZ | AST | +31 |
| 136 | Guillaume VAN KEIRSBULCK | BEL | OPQ | +35 |
| 137 | Jos VAN EMDEN | NED | BEL | +50 |
| 138 | Jetse BOL | NED | BEL | +50 |
| 139 | Maarten TJALLINGII | NED | BEL | +50 |
| 140 | Laurent MANGEL | FRA | FDJ | +50 |
| 141 | Christophe RIBLON | FRA | ALM | +1:18 |
| 142 | Damien GAUDIN | FRA | ALM | +2:16 |
| DNS | Thibaut PINOT | FRA | FDJ | |
General Classification after Stage 1


| | | | | |
| --- | --- | --- | --- | --- |
| Rank | Name | Nationality | Team | Result |
| 1 | André GREIPEL | Germany | LTB | 4:03:21 |
| 2 | Leigh HOWARD | Australia | OGE | +4 |
| 3 | Nicola RUFFONI | Italy | BAR | +6 |
| 4 | Preben VAN HECKE | Belgium | TSV | +6 |
| 5 | Niki TERPSTRA | Netherlands | OPQ | +7 |
| 6 | Nicola BOEM | Italy | BAR | +7 |
| 7 | Stijn DEVOLDER | Belgium | TFR | +9 |
| 8 | Alessandro BAZZANA | Italy | UHC | +9 |
| 9 | Nacer BOUHANNI | France | FDJ | +10 |
| 10 | Tom BOONEN | Belgium | OPQ | +10 |
| 11 | Michael VAN STAEYEN | Belgium | TSV | +10 |
| 12 | Barry MARKUS | Netherlands | BEL | +10 |
| 13 | Steve CHAINEL | France | ALM | +10 |
| 14 | Alexander KRISTOFF | Norway | KAT | +10 |
| 15 | Borut BOZIC | Slovenia | AST | +10 |
| 16 | Filippo FORTIN | Italy | BAR | +10 |
| 17 | Daniele BENNATI | Italy | TCS | +10 |
| 18 | Ben SWIFT | Great Britain | SKY | +10 |
| 19 | Pieter VANSPEYBROUCK | Belgium | TSV | +10 |
| 20 | Greg VAN AVERMAET | Belgium | BMC | +10 |
| 21 | Pieter JACOBS | Belgium | TSV | +10 |
| 22 | Dario CATALDO | Italy | SKY | +10 |
| 23 | Peter SAGAN | Slovakia | CAN | +10 |
| 24 | Sébastien TURGOT | France | ALM | +10 |
| 25 | Robert FöRSTER | Germany | UHC | +10 |
| 26 | Zakkari DEMPSTER | Australia | TNE | +10 |
| 27 | Dominik NERZ | Germany | BMC | +10 |
| 28 | Sam BENNETT | Ireland | TNE | +10 |
| 29 | Christopher FROOME | Great Britain | SKY | +10 |
| 30 | Romain BARDET | France | ALM | +10 |
| 31 | Peter VELITS | Slovakia | BMC | +10 |
| 32 | Arthur VAN OVERBERGHE | Belgium | TSV | +10 |
| 33 | Jurgen ROELANDTS | Belgium | LTB | +10 |
| 34 | Pim LIGTHART | Netherlands | LTB | +10 |
| 35 | Roman KREUZIGER | Czech Republic | TCS | +10 |
| 36 | Frantisek PADOUR | Czech Republic | TNE | +10 |
| 37 | Heinrich HAUSSLER | Australia | IAM | +10 |
| 38 | Sébastien CHAVANEL | France | FDJ | +10 |
| 39 | Tejay VAN GARDEREN | United States | BMC | +10 |
| 40 | Marcus BURGHARDT | Germany | BMC | +10 |
| 41 | Grégory RAST | Switzerland | TFR | +10 |
| 42 | John MURPHY | United States | UHC | +10 |
| 43 | Daryl IMPEY | South Africa | OGE | +10 |
| 44 | Rigoberto URAN URAN | Colombia | OPQ | +10 |
| 45 | Yaroslav POPOVYCH | Ukraine | TFR | +10 |
| 46 | Tony GALLOPIN | France | LTB | +10 |
| 47 | Robert GESINK | Netherlands | BEL | +10 |
| 48 | Alan MARANGONI | Italy | CAN | +10 |
| 49 | Alessandro DE MARCHI | Italy | CAN | +10 |
| 50 | Francesco GAVAZZI | Italy | AST | +10 |
| 51 | Kristijan KOREN | Slovenia | CAN | +10 |
| 52 | Nicolas ROCHE | Ireland | TCS | +10 |
| 53 | Jens KEUKELEIRE | Belgium | OGE | +10 |
| 54 | William BONNET | France | FDJ | +10 |
| 55 | Philippe GILBERT | Belgium | BMC | +10 |
| 56 | Murilo Antonio FISCHER | Brazil | FDJ | +10 |
| 57 | Mikel NIEVE ITURALDE | Spain | SKY | +10 |
| 58 | Frank SCHLECK | Luxembourg | TFR | +10 |
| 59 | David LOPEZ GARCIA | Spain | SKY | +10 |
| 60 | Sergio Luis HENAO MONTOYA | Colombia | SKY | +10 |
| 61 | Michael SCHÄR | Switzerland | BMC | +10 |
| 62 | Jurgen VAN DEN BROECK | Belgium | LTB | +10 |
| 63 | Hayden ROULSTON | New Zealand | TFR | +10 |
| 64 | Lars Ytting BAK | Denmark | LTB | +10 |
| 65 | Sébastien HINAULT | France | IAM | +10 |
| 66 | Jesse SERGENT | New Zealand | TFR | +10 |
| 67 | Vincenzo NIBALI | Italy | AST | +10 |
| 68 | Martin ELMIGER | Switzerland | IAM | +10 |
| 69 | Valerio AGNOLI | Italy | AST | +10 |
| 70 | Thomas LÖVKVIST | Sweden | IAM | +10 |
| 71 | Zico WAEYTENS | Belgium | TSV | +10 |
| 72 | Martin KOHLER | Switzerland | BMC | +10 |
| 73 | Biel KADRI | France | ALM | +10 |
| 74 | Arnold JEANNESSON | France | FDJ | +10 |
| 75 | Evan HUFFMAN | United States | AST | +10 |
| 76 | Kevin ISTA | Belgium | IAM | +10 |
| 77 | Stijn VANDENBERGH | Belgium | OPQ | +10 |
| 78 | Lieuwe WESTRA | Netherlands | AST | +10 |
| 79 | Marc DEMAAR | Netherlands | UHC | +10 |
| 80 | Leopold KONIG | Czech Republic | TNE | +10 |
| 81 | Lucas EUSER | United States | UHC | +10 |
| 82 | Marcel SIEBERG | Germany | LTB | +10 |
| 83 | Maxim IGLINSKY | Kazakhstan | AST | +10 |
| 84 | David DE LA CRUZ MELGAREJO | Spain | TNE | +10 |
| 85 | Andy SCHLECK | Luxembourg | TFR | +10 |
| 86 | Gatis SMUKULIS | Latvia | KAT | +10 |
| 87 | Andreas SCHILLINGER | Germany | TNE | +10 |
| 88 | Karsten KROON | Netherlands | TCS | +10 |
| 89 | Domenico POZZOVIVO | Italy | ALM | +10 |
| 90 | Ivan SANTAROMITA | Italy | OGE | +10 |
| 91 | Bartosz HUZARSKI | Poland | TNE | +10 |
| 92 | Zdenek STYBAR | Czech Republic | OPQ | +10 |
| 93 | Michael MORKOV | Denmark | TCS | +10 |
| 94 | Joaquin RODRIGUEZ OLIVER | Spain | KAT | +10 |
| 95 | Daniel MORENO FERNANDEZ | Spain | KAT | +10 |
| 96 | Marco CANOLA | Italy | BAR | +10 |
| 97 | Enrico BATTAGLIN | Italy | BAR | +10 |
| 98 | Thomas SPRENGERS | Belgium | TSV | +10 |
| 99 | Marcel AREGGER | Switzerland | IAM | +10 |
| 100 | Moreno MOSER | Italy | CAN | +10 |
| 101 | Stefano LOCATELLI | Italy | BAR | +10 |
| 102 | Kanstantsin SIUTSOU | Belarus | SKY | +10 |
| 103 | Stef CLEMENT | Netherlands | BEL | +10 |
| 104 | Viacheslav KUZNETSOV | Russia | KAT | +10 |
| 105 | Cameron MEYER | Australia | OGE | +10 |
| 106 | Kenny ELISSONDE | France | FDJ | +10 |
| 107 | Sébastien MINARD | France | ALM | +10 |
| 108 | Rudiger SELIG | Germany | KAT | +10 |
| 109 | Michel KOCH | Germany | CAN | +10 |
| 110 | Paolo COLONNA | Italy | BAR | +10 |
| 111 | Mathias FRANK | Switzerland | IAM | +10 |
| 112 | Matti BRESCHEL | Denmark | TCS | +10 |
| 113 | Johann TSCHOPP | Switzerland | IAM | +10 |
| 114 | Fabian CANCELLARA | Switzerland | TFR | +10 |
| 115 | Manuele BOARO | Italy | TCS | +10 |
| 116 | Michael ALBASINI | Switzerland | OGE | +10 |
| 117 | Vladimir ISAICHEV | Russia | KAT | +10 |
| 118 | Danny PATE | United States | SKY | +10 |
| 119 | Cesare BENEDETTI | Italy | TNE | +10 |
| 120 | Gert STEEGMANS | Belgium | OPQ | +10 |
| 121 | Lars BOOM | Netherlands | BEL | +10 |
| 122 | Christopher JUUL JENSEN | Denmark | TCS | +10 |
| 123 | Gert DOCKX | Belgium | LTB | +10 |
| 124 | Paolo LONGO BORGHINI | Italy | CAN | +10 |
| 125 | Jelle WALLAYS | Belgium | TSV | +10 |
| 126 | Aldo Ino ILESIC | Slovenia | UHC | +25 |
| 127 | Jens MOURIS | Netherlands | OGE | +25 |
| 128 | Michael HEPBURN | Australia | OGE | +25 |
| 129 | Aliaksandr KUCHYNSKI | Belarus | KAT | +25 |
| 130 | Robert WAGNER | Germany | BEL | +25 |
| 131 | Christopher JONES | United States | UHC | +25 |
| 132 | Matteo TRENTIN | Italy | OPQ | +25 |
| 133 | Oscar GATTO | Italy | CAN | +29 |
| 134 | Martijn MAASKANT | Netherlands | UHC | +39 |
| 135 | Dmitriy MURAVYEV | Kazakhstan | AST | +41 |
| 136 | Guillaume VAN KEIRSBULCK | Belgium | OPQ | +45 |
| 137 | Jos VAN EMDEN | Netherlands | BEL | +1:00 |
| 138 | Jetse BOL | Netherlands | BEL | +1:00 |
| 139 | Maarten TJALLINGII | Netherlands | BEL | +1:00 |
| 140 | Laurent MANGEL | France | FDJ | +1:00 |
| 141 | Christophe RIBLON | France | ALM | +1:28 |
| 142 | Damien GAUDIN | France | ALM | +2:26 |