2014 Boels Cyclocross Classic at Heerlen LIVE
Submitted by admin on Fri, 02/14/2014 - 15:50

Follow cyclingfans on Twitter and never miss a race. Cyclingfans.com: The #1 destination on the internet for live race coverage.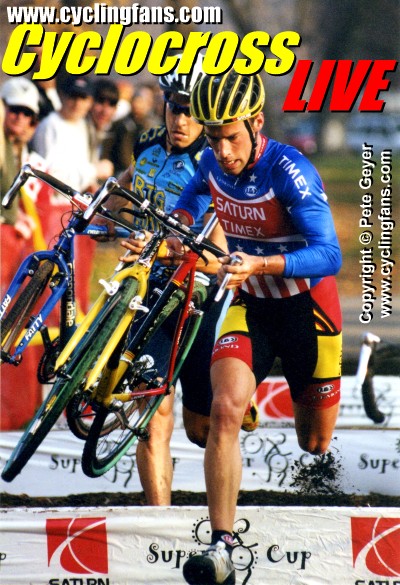 photo Copyright © Peter Geyer/www.cyclingfans.com
- Sunday update: Confirmation from the organizer that this year's edition is not being broadcast live, for any of the races.
- Update: Apparently this race is not broadcast live this year afterall. If the situation changes at race time, I'll post links here but it does not look good...
- Next update here before Sunday.
- Note that we had live streaming last year for both the Women's and Men's races. Coverage may begin at 1:30pm CET (7:30am U.S. Eastern), 15 minutes before the start of the women's race. To confirm later on Saturday...
- Albert, Pauwels, van der Haar, Peeters, Aernouts, van Amerongen, Simunek, Powers, Wyman, Cant, Harris, Havlikova, van Loy, de Boer, Vardaros, ... 2013/2014 cyclocross action continues... The 2014 Boels Cyclocross Classic at Heerlen (Netherlands) is Sunday, February 16. There will be live streams. Official website here. Start Lists here.
Live streaming video: Elite Women (to confirm before Sunday): 1:45pm CET (7:45am U.S. Eastern)
Elite Men: 3:00pm CET (9:00am U.S. Eastern)
LIVE video streams


(Elite Women: 1:45pm CET (7:45am U.S. Eastern))
(Elite Men: 3:00pm CET (9:00am U.S. Eastern))
Alternative
Alternative