2014 Cyclocross Centrumcross van Surhuisterveen LIVE
Submitted by admin on Wed, 01/01/2014 - 21:29

Follow cyclingfans on Twitter and never miss a race. Cyclingfans.com: The #1 destination on the internet for live race coverage.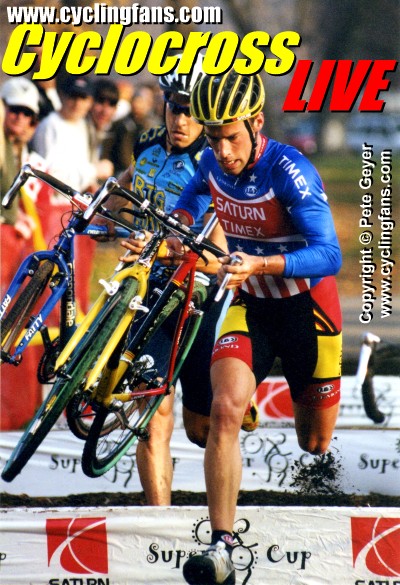 Copyright © Pete Geyer/www.cyclingfans.com
- LIVE video here.
- Next update as live video coverage gets underway.
- Live coverage is announced for both the Women's and Men's races Thursday. The Women's race gets underway at 1:00pm CET (7:00am U.S. Eastern) followed by the Elite Men's race which begins at 2:30pm CET (8:30am U.S. Eastern).
- Riders expected on the start line in the Men's race include Lars van der Haar, Rob Peeters, Thijs van Amerongen, Bart Aernouts, and Jeremy Durrin. Women's race: Marianne Vos, Margriet-Helena Kloppenburg, Ellen Van Loy, Corey Coogan, ...
- The 2014 Internationale Centrumcross van Surhuisterveen (Netherlands) is Thursday, January 2. There may be live streams. Official website here (auto-translated) -
Live streaming video: 1:00pm CET (7:00am U.S. Eastern)
(Women's race at 1pm CET, Men's race at 2:30pm CET)

LIVE video streaming
LIVE video
(1:00pm CET (7:00am U.S. Eastern))
Alternative