2013 Soudal Classics Cyclocross - Antwerp LIVE
Submitted by admin on Sat, 12/07/2013 - 11:18

Follow cyclingfans on Twitter and never miss a race. Cyclingfans.com: The #1 destination on the internet for live race coverage.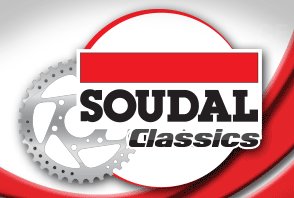 - Videos: Highlights: Elite Men - Elite Men last lap - Women - Juniors -
- LIVE video here. (technical issues with the source feed. Hopefully it'll be back soon)
- Also expected LIVE video soon here. (Elite Men race begins at 3pm CET (9am U.S. Eastern)).
- Next update as live video coverage gets underway.
- Nys, Albert, Walsleben, Pauwels, Vantornout, Simunek, Peeters, Wellens, Aernouts, Page ... The 2013/2014 cyclo-cross season continues...
- Expected on the start line in the Elite Women's race (we should have video highlights post-race): Katie Compton, Helen Wyman, Sanne Cant, Nikki Harris, Sanne Van Paassen, Ellen Van Loy, Pavla Havlikova, Sophie de Boer, Christine Vardaros, Pauline Ferrand-Prevot et al. There may be highlights before the live men's race and I'll look for videos post-race. Full start lists here (.pdf).
- Coverage gets underway at 2:30pm CET (8:30am U.S. Eastern) with the Elite Men race beginning 30 minutes later, at 3:00pm CET (9:00am U.S. Eastern). The Under-23 Men are racing with the Elite Men field.
- The 2013 Soudal Classics Cyclocross series (previously Fidea) continues Saturday, December 7 with the Scheldecross at Antwerp. There will once again be live streams. Official Website (auto-translated) - Start Lists (.pdf)
Live streaming video: 2:30pm CET (8:30am U.S. Eastern)

LIVE video streaming
LIVE video
(2:30pm CET (8:30am U.S. Eastern))
Alternative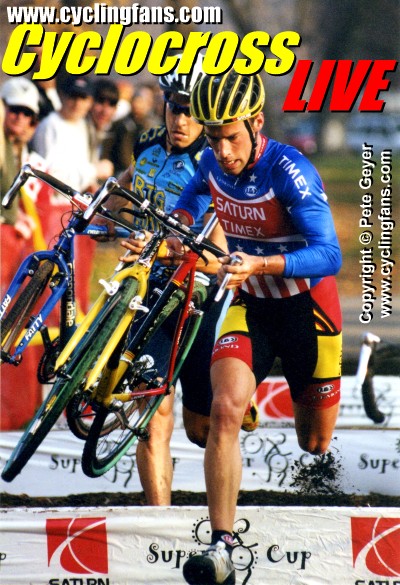 Copyright © Pete Geyer/www.cyclingfans.com